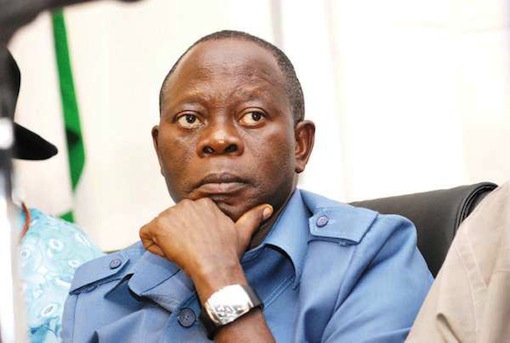 Security has been beefed up at Edo Government House,Benin, and other public institutions as the result of the governorship election in the state is being announced.
The News Agency of Nigeria (NAN) reports that some people had protested in front of the Independent National Electoral Commission (INEC) office in Benin while the result was being announced.
NAN also reports that the state Chairman of PDP, Mr Dan Orbi, said the party had rejected the result of the election because it had been pre-determined and predicted.
Following the protest, more security personnel were drafted to the state INEC office and also stationed at strategic locations in Benin City.
NAN reports that more security personnel were seen at the government house following the protest.
The security personnel drafted to government had barricaded major entry and exit points, while visitors are thoroughly screened before entering the building.
Police Armoured Personnel Carriers have been stationed at the popular Kings Square, and campaign headquarters of the All Progressives Congress (APC) governorship candidate.
Other security personnel were seen patrolling the city and manning check points in strategic locations.

Load more