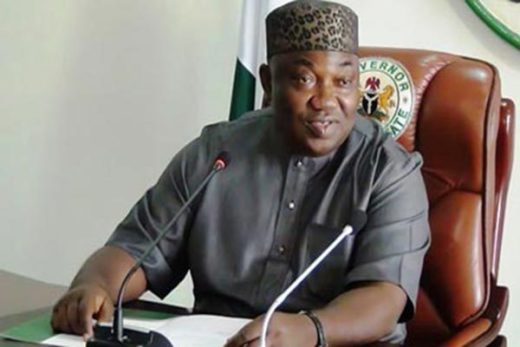 The Wife of Enugu State Governor, Mrs Monica Ugwuanyi, has awarded scholarships to 102 indigent students drawn from the 17 council areas of the state.
Ugwuanyi announced the award on Monday in Enugu during the monthly Women Prayer Network held in Enugu.
She explained that the scholarship as well as free health insurance attached to it, was meant for students who have little or no means of furthering their education at the secondary school level.
"The assistance to these set of beneficiaries will come in the form of funding their tuition; provision of other basic school requirements as well as their healthcare,'' she said.
The governor's wife distributed school bags, exercise books, other writing materials and foot wears to students during the event.
She assured that her pet project `Ugo's Touch of Life Foundation' (U-TOLF) would continue to up-lift the downtrodden and less privileged in the society.
She recalled that the foundation had in the short period of its existence, recorded modest achievements.
She mentioned the medical mission it conducted in the 17 council areas of the state as one of the achievements.
"The foundation also hosted school children to a holiday camp called "U-TOLF 2016 Children Vacation Camp'' where they were provided the opportunity to acquire skills in cooking, sewing, making of beads, bags and other crafts.
"We advise parents to always encourage their children to acquire quality education in addition to life sustaining skills,'' she added.
In his sermon titled: "My Condition Can Never Intimidate Me'' Pastor Benjamin Anyim urged women not to allow the prevailing economic situation in the country affect their traditional roles as pillars of their families.
Anyim lauded Mrs Ugwuanyi for her philanthropic activities and her efforts to improve the lot of Enugu State women and children.
"I will urge you not to relent in your good works as God is taking note of every deed,'' he said.

Load more