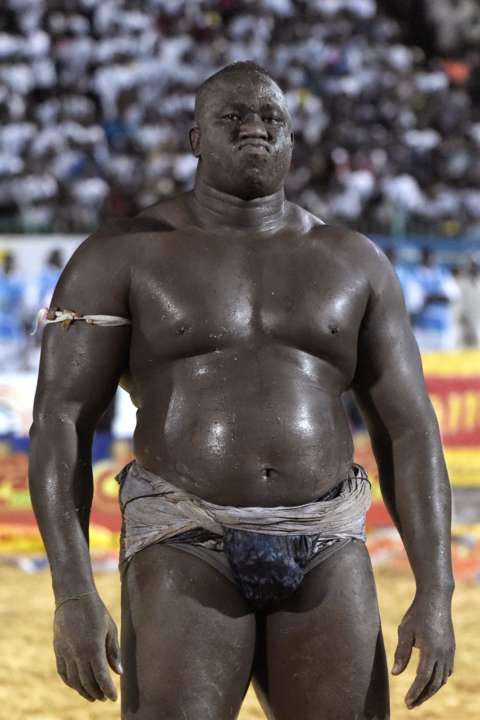 Yahya Diop is Senegalese 'man-mountain' wrestler who goes by the nickname 'Yekini'. The fear of Diop is the beginning of wisdom as sight of him alone will make his opponent to pee in his underwear.
For 15 years, he has been the king of the wrestling arena and now, he has thrown in the towel. Media in Senegal have been paying tribute to Diop, who has announced his retirement from the sport.
Wrestling is one of the most popular sports in Senegal.
The 42-year-old held the title of "king of the Arena" for 15 years before being beaten by the younger Balla Gaye 2.
He said that after 24 years in wrestling, he thought this was the right time to retire.
He went by the name Yekini, in reference to the late Nigerian footballer, whose Yoruba name signified "strength and winner spirit".
In the course of his professional career and his 22 fights, he won 19 times, lost twice and had one draw in Senegalese traditional wrestling.
He was also a member of the Senegalese national team and won the title of African champion in Greco-Roman wrestling on multiple occasions.
Senegalese wrestling has become big business and he is said to be one of the richest wrestlers in the country.
Most big fights are broadcast live on television.