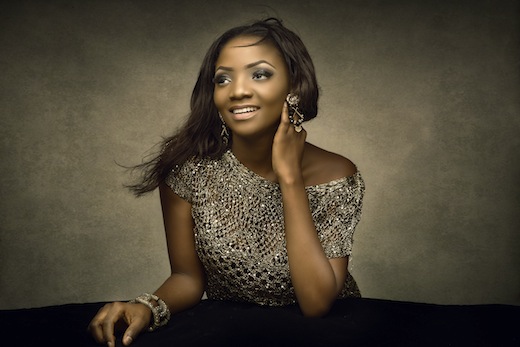 One of the nation's upcoming entertainers, Simisola Ogunleye, popularly known as "Simi", says that criticism from fans has made her to improve on her career as a musician.
Simi, who made her mark with hit tracks like "Love don't care'' and "JAMB Question'' told the News Agency of Nigeria (NAN) on Thursday in Lagos that she even thrived under negative criticisms.
"Some people go out of their way to be cruel, they don't even know you; they just feel the need to be mean because it's their constitutional right.
"I've been feeling quite grumpy and a bit moody all evening. But I just saw this message a fan wrote and it made me to feel so much better.
"This is why I wake up every day, eager to write another song, make another record. And this is why I don't go to bed until 3 a.m. most nights.
"I have learnt to grow and be better. This is why I still drag myself to the studio even when I'm ill.
"It's because of the beautiful souls out there who can feel what I'm trying to tell them, or show them through my music that has made me to improve.
She added that she would not be stifled by a handful of negative individuals and thanked those who had encouraged her through their messages on her social media timeline.
"For those that show me love and those that criticize me without spite, I love you. Thank you for being part of the reason for my growth. I don't take you for granted.
"I love you all, I don't even get mad. I'm too busy getting ready for bigger projects in life.

Load more