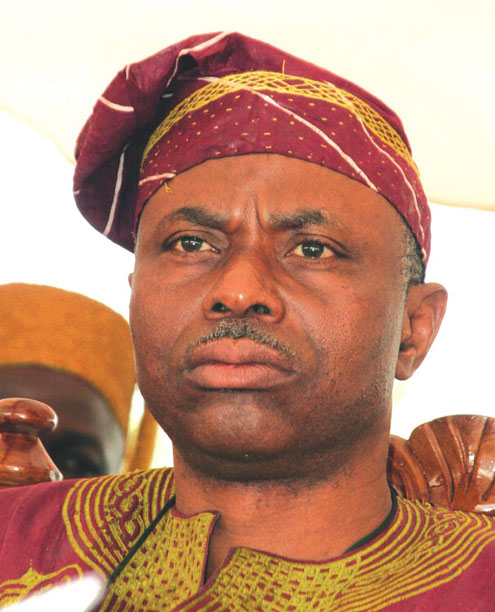 Less than 12 hours to tomorrow's governorship election in Ondo State, the atmosphere in Ondo is tense as security agents with blaring sirens patrol the nooks and crannies of the state.
Security checkpoints have been set up in strategic areas in the state to scrutinise both human and vehicular movements while residents have mostly restricted themselves to the confines of their homes.
The situation was made worse with Governor Olusegun Mimiko vowing to resist an alleged plan by the Independent National Electoral Commission (INEC) to rig the election in favour of an anointed candidate.
Addressing journalists this afternoon, Governor Mimiko accused INEC of violating the electoral law which stipulates that a nominated candidate's name for an election must be published 30 days before the election.
The governor also accused INEC of taking sides and planning to subvert the will of the Ondo people during tomorrow's election through the manipulation of polling agents unknown to the Peoples Democratic Party (PDP).
He accused INEC of not releasing the electoral register to the Peoples Democratic Party until Thursday, two days to the election.
The governor said the people will not accept the adhoc electoral officers used to conduct the Edo governorship election to conduct the Ondo election. He vowed that the people will resist the team which has been specifically tutored to favour the APC governorship candidate in the election.
Mimiko appealed to the Ondo people not to be intimidated, adding that the electorate had been sensitized on the rigging plan of the opposition.
The Ondo governor vowed that the people will resist any attempt to foist an unpopular candidate on them as governor.
"We shall not be conquered people on our land. We shall resist it. We'll not accept it. We'll not fold our hands and allow injustice," the governor stated defiantly.
Lanre Babalola/Akure