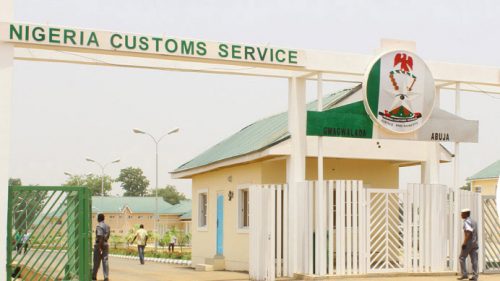 Mr Uche Ejesieme, the Public Relations Officer, Tin-Can Island Command of Nigeria Customs Service (NCS), has advised freight forwarders and shippers to avoid demurrage by desisting from false declaration of cargoes.
Ejesieme gave the advice on Monday in Lagos.
The Customs spokesmen described demurrage as a "whirlwind that blows no one any good.''
"There is need for us to check arrangements that tend to induce demurrage and save our country the much-needed investment capital.
"Most Customs agents and shippers try to cut corners by false declaration of cargoes, thereby exposing their cargoes to undue delays that lead to demurrage,'' Ejesieme said.
He said that monies paid as demurrage by the shippers (importers and exporters) to foreign shipping operators found their way out of the country.
Ejesieme advised shippers and their representatives to help in trade facilitation by making genuine declaration of cargoes.
"It is not to our (Customs) advantage that cargoes are delayed; not even to the advantage of shippers too,'' the Customs spokesman said.
He said that the service would assist in trade facilitation.