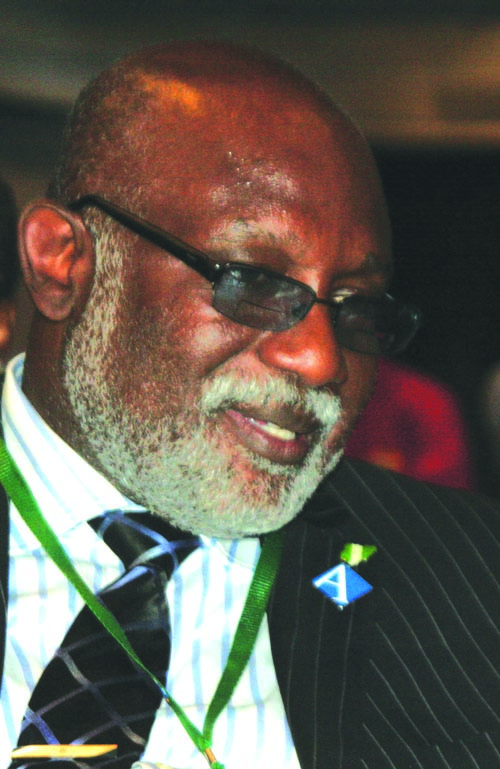 Governor-elect of Ondo State, Mr. Rotimi Akeredolu (SAN), has appealed to the Nigeria Police Force (NPF) to urgently pay the allowances of their men deployed for the election.
Akeredolu made this plea on Wednesday in Akure, the state capital when delivering his acceptance speech after receiving his certificate of return from the Independent National Electoral Commission (INEC).
The governor-elect lamented that the security operatives had been coming to his house since the Saturday election to demand for assistance to be able to go back to their respective destinations, Akeredolu urged the authority in charge to quickly come to their aid.
According to him, they have been coming to me to complained that their allowances were not paid since they were deployed for the election last week.
"They have been coming to my house to beg for money, telling me that they were not paid their allowances. They are stranded.
"How can you deploy your officers for such assignment without paying them their money? I am saying this so that the DIG can take care of the issue," he said, urging the security bosses and Force Headquarters to cater for their personnel.
Some security men on Monday protested the non-payment of their allowances in the state by causing traffic gridlock and logjam in Ondo West council area.
Akeredolu thanked the people of the state for electing him and promised not to betrayed the trust reposed in him.
"Today you have all voted for change and your foresight has laid a solid platform for the liberation of our people. I accept this Honour to serve as Governor, this call to duty, this divine responsibility to lead you wonderful people. I accept this victory with every sense of humility and responsibility.
"Ondo state people have voted for me as Governor for the a tenure of four years starting from February 25th 2017, the ball is now in my court to provide leadership that will take our people from a place of poverty and stagnation unto the path of hope and irreversible progress," he stated.