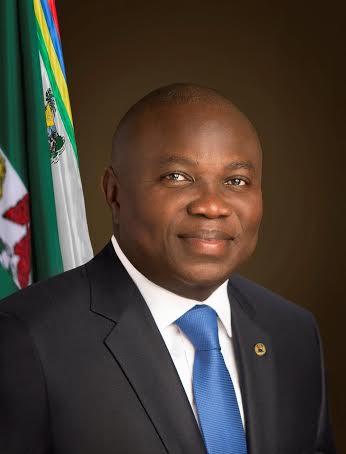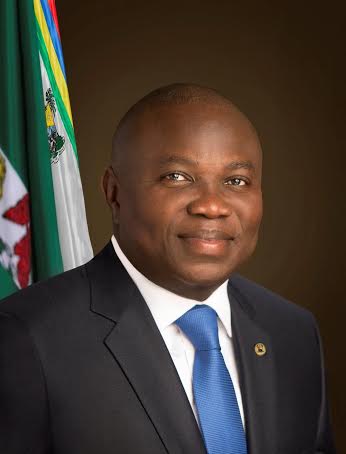 Tourism in Lagos is one of the diversification channels the state aims to woo investments in the non-oil sector. Varying efforts have been aggregated to ensure the potentials inherent in its intriguing coastal landscape among other fascinating resources are maximally utilized.
A WTTC Annual Economic Reports over 184 countries and 25 regions of the world indicate tourism made 10% direct contribution to Global Domestic Product (GDP). Travel & Tourism, according to the report, generated $7.6 trillion and 277 million jobs (1 in 11 jobs) for the global economy in 2014. "The direct contribution of Travel & Tourism to GDP was US$458.0bn (2.6% of total GDP) in 2014, and is forecast to rise by 3.0% in 2015, and to rise by 3.8% pa, from 2015-2025, to US$684.6bn (3.0% of total GDP) in 2025," it said.
Recognizing this viability of the gaming industry in achieving a robust tourist hub, the Lagos State Governor, Akinwunmi Ambode transferred the administration of the Lagos State Casino and Gaming Law and Regulations to the Lagos State Lotteries Board (LSLB).
The LSLB has since charted means of providing legal platform to addressing issues limiting smooth operation of pools promoters, agents, casino and the general gaming industry in the state.
At its maiden meeting with the stakeholders, the newly appointed Managing Director and Chief Executive Officer, Oluwaseun Anibaba expressed the board's commitment to redefining tourism in the state through effective regulation of the sector. He said if adequately managed as advanced states like Las Vegas, New York have, foreign direct investment would be on the increase, with the state retaining its position as the largest gaming city in the country with the largest casino facilities
.
The essence of the forum, according to Anibaba was to interact with key players on strategies to elevate the sector with friendlier regulations. He emphasized that the board will prioritize harmonizing all laws and regulations relating to gaming in the state, pledging that necessary regulatory agencies will be partnered for a conducive operating atmosphere.
"We are looking to harmonise gaming laws. As a state, we want to harmonise all the laws pertaining to gaming; Lottery, Sports betting, Casinos; under our own purview. Casino pools and betting was added to us late July. We just didn't want to come up with laws; we wanted to give the operators the opportunity to talk about their challenges and the issues they are facing.
"For us, it is mainly understanding the market as it is right now and given the current market quotations and looking for ways we can add value. As operators, our main objective is to protect our operators, stakeholder. There are many places we can add value to create conducive environment and innovative ways to keep those who are currently in that business there and attract more. I think for us it is leveraging on what we can do as a government and working with our other parastatals to see where we can come in. When it comes to laws, you have to get approvals, for certain things; you might actually have to go to the House of Assembly if need be. By next year, frameworks, specific layouts relating to Casinos pools and betting will be finalized. The organization of our gaming laws would have taken great strides. "
Tackling the negativity surrounding the gaming sector in Nigeria, Anibaba said it was the offshoot of inadequate awareness campaign and the widespread perception of being a prohibited form of entertainment. He noted that revenues generated from the sector were injected to provision of social amenities. He said though some cultural beliefs do not permit gaming terms, the board will intensify its awareness while ensuring that shortcomings such as underage gaming are curbed to the minimum.
He said: "I think it is more of a cultural thing and the way we can address that is correct the awareness deficit issue. In a lot of jurisdiction that have gotten it right, there are a lot of benefits that come from gaming revenue and go into good projects. As a state, we have done a lot, to fund these projects and from our end it is about increasing the level of awareness to the general public so that they know first of all that the revenue we get from this sector goes into addressing these things: educational projects, infrastructure, health and social things. The second part is ensuring that operators do more to make sure issues of underage gaming are addressed to encourage responsible gaming. For people that get addicted there are ways to offer them counseling or force them to take a break."
Speaking on the difficulties militating against their operation, the stakeholders identified multiple taxation, obsolete methods and machinery and exorbitant rate modern equipment as limiting factors. They lamented that the advent of online betting took negative toll, especially on pools operators as pools betting was almost fading away, as opposed to the 1990s.
They averred that before the emergence of online betting, the pool industry was very okay, but that when the online betting came, "they overthrew us because what we are doing is what they are doing but their own payment is far above that of pool betting."
"The laws of the regulatory body are obsolete laws that do not help the present situation. Most of us here today don't have money. Four five years ago, nobody owes taxes but go and look at your record, how many people are paying taxes? You won't see many people paying their taxes because there is no money. We are going to pay shop rent and other expenses," they said.