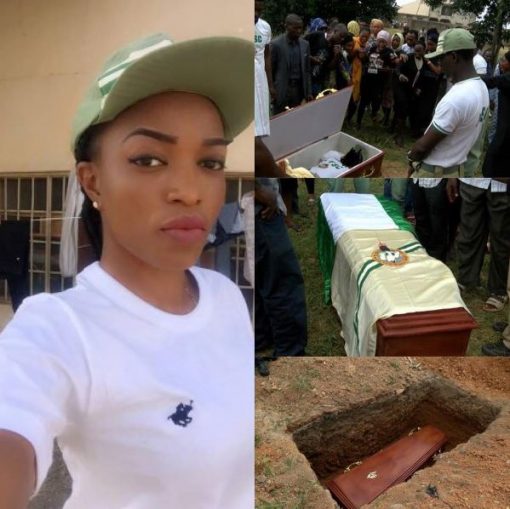 The House of Representatives on Tuesday, resolved to investigate the death of Miss Rachael Oladepo, a corps member at the National Youth Service Corps (NYSC) Orientation Camp in Kano.
The resolution of the House followed a motion by Rep. Olufemi Fakeye (Osun-Osun), which was unanimously adopted by members through a voice vote.
Moving the motion, Fakeye expressed concern over the media reports, last week, on the demise of Oladepo while at the Kano orientation camp.
He noted that Oladepo, before her demise, was aged 26, a first class graduate in Aviation Transport Management of Ladoke Akintola University of Technology, Ogbomosho and a native of Osun.
Fakeye explained that Oladepo became, sick few days after she reported at the orientation camp on Nov.25, 2016 and reported her condition to the camp authorities.
The lawmaker further informed the house that, the late Oladepo was admitted at the camp clinic under the supervision of an NYSC doctor, supported by NYSC nurses.
Fakeye further expressed concern that the camp clinic might not have been adequately equipped adding that the late Oladepo was reportedly given "placebo".
Placebo is a pill or substance given to a patient like a drug but has no physical effect on the patient.
He explained that Oladepo was later injected with some substances which he said worsened her health condition.
Fakeye said that because Oladepo's medical condition did not improve many hours after being admitted at the clinic, she was ''belatedly evacuated'' to another hospital where she reportedly died.
Contributing to the motion, the Leader of the House, Rep. Femi Gbajebiamila, described the death of Oladepo as "one death too many", a development he said should not be overlooked.
He said that all involved in "the negligence of the act" should be made to appear before the Committees on Healthcare Services, Youths Development and Justice.
Gbajebiamila called on the management of NYSC to work with state governments for the provision of better health care services in all the NYSC camps in the country.
The House also resolved that health insurance should be provided for all youth corps members in the country.
The Speaker of the House, Mr Yakubu Dogara, therefore, referred the motion to the committees concerned for compliance and report back to the House within four weeks.
The House observed a minute silence for the souls of the departed corps members.

Load more