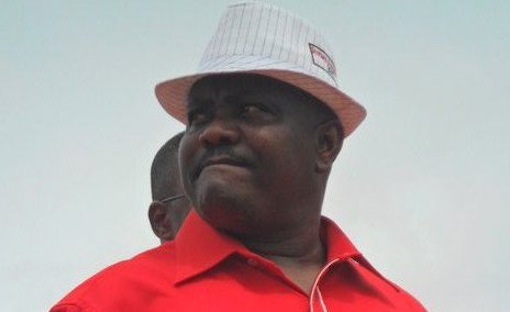 The All Progressives Congress (APC) alerts security agencies on reports of a massive arms build-up by the Rivers State Governor Nyesom Wike-led administration in the lead up to the December 10, 2016 legislative re-run elections in the State.
In a statement issued by Hon. Mai Mala Buni, National Secretary, All Progressives Congress, he said that nobody is after Wike, urging the public to disregard his lies.
"The report by the Rivers State government and the Peoples Democratic Party (PDP) alleging the withdrawal of Wike's security aides and an assassination threat on the Governor is a hoax meant to deflect attention from the reports of an arms build up and other sinister plots the Wike-led PDP administration plans to execute on election day.
"Nobody is after Wike. The governor and the PDP's diversionary and false alarm is hinged on the reality that they will lose the legislative re-run elections once security is tightened in Rivers State.
"Again, the PDP and the Rivers State Governor are haunted by their horrible past misdeeds," the statement said.
He then explained that: "Nigerians recall how Wike, then a PDP Minister used federal institutions to harass, intimidate and threaten the life of perceived political enemies particularly Chibuike Rotimi Amaechi, who was then governor of Rivers State.
"Under Wike's watch, political thugs and criminal gangs have continued to kill and maim APC members and innocent citizens in Rivers State.
According to the statement, President Muhammadu Buhari-led APC administration has successively demonstrated the will to ensure that all elections are free, transparent and credible.
"Saturday's legislative re-run elections in Rivers will not be different. The administration does not subscribe to such evil machinations where government institutions are used to achieve political ends.
"The APC hereby calls on security agencies to investigate the report of an arms build-up and be on high alert over the security situation in Rivers State under Wike's watch and by extension the PDP in the lead-up to the Rivers legislative re-run election.
"Wike's criminal gangs and PDP thugs must not be allowed to steal the votes of the Rivers electorate on Saturday," he stated.

Load more