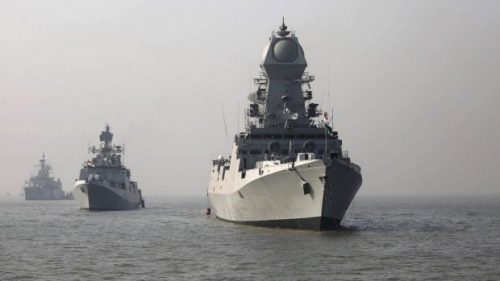 The Indian Navy on Wednesday launched operations to evacuate 800 tourists stranded on an island in India's Andaman and Nicobar Island archipelago amid heavy rains.
Navy spokesman DK Sharma said four ships were waiting off Havelock Island to rescue the tourists and bring them to the main city of Port Blair.
"Several of the tourists reportedly are foreign nationals.
"Turbulent seas, fierce winds and continuous rains are hampering rescue operations, the moment the weather opens up, we will bring everyone out," Sharma said.
The regional administration had requested the evacuation because of heavy rains since on Tuesday.
India's weather bureau forecast heavy rains in the region till Thursday due to a tropical depression that could turn into a cyclonic storm in the coming days.
The archipelago, located 1,200 kilometers off the Indian mainland in the Bay of Bengal, comprises 500 islands, only 34 of which are permanently inhabited.
However, many of the islands were devastated during the 2004 Indian Ocean earthquake and tsunami.

Load more