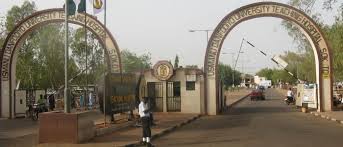 National Universities Commission (NUC), says it has given approval to the Usmanu Danfodiyo University, Sokoto to commence four core engineering programmes.
The Vice-Chancellor of the university, Prof. Abdullahi Zuru disclosed this in Sokoto on Wednesday.
Zuru named the programmes as Civil, Electrical/Electronics, Environmental and Mechanical Engineering, adding that the programmes would take off in the 2016/2017 academic session.
He said:" This feat was achieved sequel to series of accreditation visits conducted at the institution by various teams from the commission.
" The routine accreditations for other programmes at the university are also ongoing.
" This is to ensure that all the academic programmes of the institution are being done according to the set standards."
According to Zuru, the exercises focused on issues such as the provision of adequate and qualified lecturers, laboratories, classrooms and equipment, among others.
"The exercises are ongoing and so far, so good, we are not anticipating any problem."
On Treasury Single Account (TSA),Zuru said that, it had not hampered the activities of the university.
He stated that, the university was getting all its requests approved, saying that the initial teething problems of the system had been overcome.
" Hitherto, the system affected the issues of research grants and funds meant for endowments.
" However, these problems are now history and all is well."
Zuru, however, advocated more funding of the education sector at all levels in the country.
Meanwhile, Zuru has commended the Minister of Works, Power and Housing, Mr Raji Fashola, for ensuring the commencement of the rehabilitation work on the Sokoto city to the university's main campus road.
" Major works are ongoing on the bridges and culverts on the road was devastated by flood in 2010.
" The project, when completed, will really boost academic and socio economic activities in the institution and some adjoining communities.
"We are also appealing to the Minister to extend similar gesture to the dilapidated internal road network at our main campus."

Load more