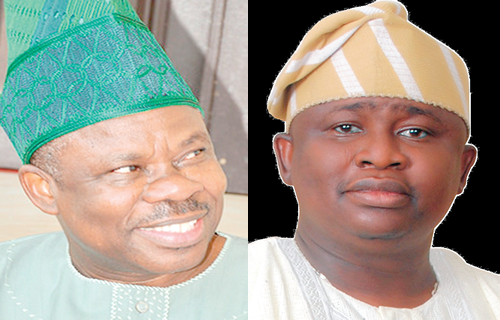 The politics of 2019 has begun to rear up in Ogun State as the State Government has marked the Ilaro home of Senator Solomon Olamilekan Adeola aka YAYI for demolition.
This came after the Ilaro home of YAYI hosted over 200 former Ogun State local government councilors who are garnering support for the governorship ambition of Adeola in 2019.
Officials from the Ogun State Urban and Regional Planning Board visited the mansion on 6 December, 2016 giving the owner a notice of demolition in three days time.
According to a demolition notice served owner of the building by the Ogun State Urban and Regional Planning Board, the property was constructed without approved plan.
It ordered that the approval for the building should be produced at the office immediately to ascertain the authenticity.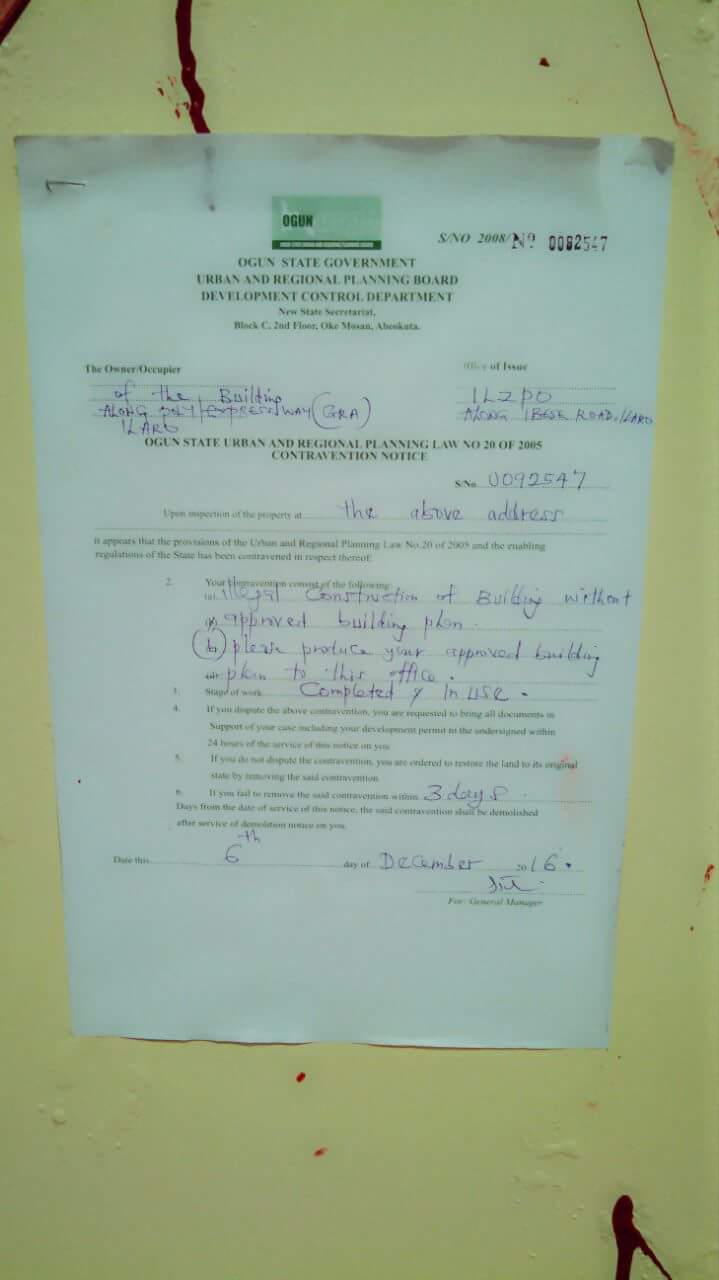 The notice said if the property owner failed to remove the property within three days, it would be demolished.
A source closed to YAYI alleged that the directive to demolish the property was from Governor Ibikunle Amosun as he was not in support of YAYI's governorship ambition.
The source said that other properties of the senator were still targeted, which included his Abeokuta GRA residence and few of the residences of his Ogun State political supporters like that of Rt Hon Tunji Egbetokun, former speaker Ogun State House of Assembly.
It was further gathered that the state government had stationed a bulldozer and excavator less than 1km away to effect the demolition as soon as the three day deadline lapses.
-Kazeem Ugbodaga

Load more