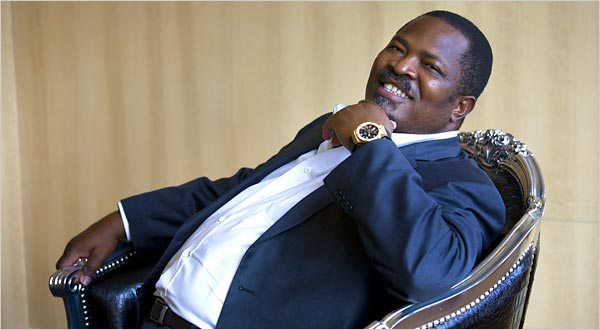 *As staff demand payment of salary arrears
After owing staff salaries ranging from 10 to 17 months, THISDAY Newspapers Limited has sacked 76 workers.
The workers were sacked on Monday in a bid by the troubled newspaper outfit to navigate through the biting economic recession in the country.
THISDAY staff are being owed months of salaries even while the company is making billions of naira through advertising, special projects and others annually.
The newspaper outfit is owned by Nduka Obaigbena, a shrewd business man who was fingered in the $2.1 billion arms scandal, but had to return some millions before being left off the hook.
The sacked staff have not been paid their arrears of salaries and had been laid off with nothing to fall back on.
Some staff said they were being owed 11 months, others 17 months. Some claimed that they only received salary only once this year.
Some editors of the newspaper are being owed between 15 and 17 months unpaid salary arrears.
THISDAY sources said staff of the company were suffering seriously in the midst of plenty as a result of bad management.
Series of protests and strikes in the company had sometimes forced the management to pay one month or few months of outstanding salaries after which the status quo remains.
On some few occasions this year, staff had shutdown the company due to months of unpaid salaries while the company had gone to call the police from Area 'B' Command, Apapa to disrupt the protests.
Journalists under the employ of the company have lamented that the management has always deducted from source their Contributory Pension Scheme, CPS and never remit such deduction to the Pension Fund Administrators, PFAs.
Since 2009, workers' CPS have not been remitted to the PFAs, painting a bleak future for the journalists under THISDAY employ.
Last year, Obaigbena ordered the sack 13 key staff in the Abuja office for demanding the payment of their arrears of salaries being owed them.
The staff had to threaten the management of the company to pay them their arrears and CPS or they would take legal action and exposed the ills of the company to the outside world. The threat forced the management to recall the affected staff for peace to reign.
It was also gathered that THISDAY is planning to convert all editorial staff to freelance journalists beginning from January 2017, a move that is likely to create turbulence in the company.
In the midst of unpaid salary arrears, Obaigbena was said to have purchased a brand new Rolls-Royce car worth N120 million this year, a decision that got staff angry and fed up with the unwholesome system.