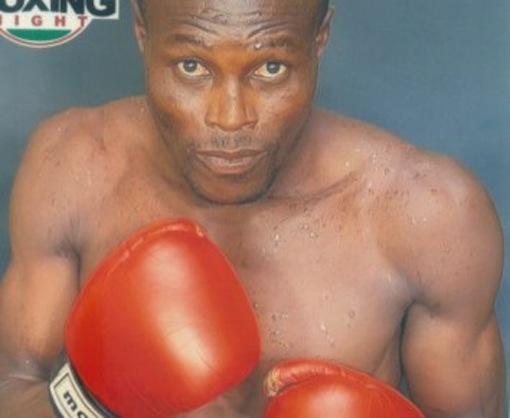 Tanzania's Meshack "Smart Boy" Mwankemwa, opponent to Nigeria's Stanley "Edo Boy" Eribo in the African Boxing Union welterweight title bout billed to hold at GOtv Boxing Night 10 on 26 December, has threatened to make the Nigerian see hell.
Smart Boy also boasted that the crowd at the Indoor Sports Hall of the National Stadium, Lagos, will chant his name when he begins to punish Edo Boy.
Speaking from his country, the Tanzanian Professional Boxing Commission welterweight champion, said he is fully prepared for the fight and Edo Boy will feel the full impact of his training schedule.
"I am coming to win in Nigeria. The East African region is a place that boxing is alive. A Ugandan won in Nigeria last year. I will repeat the trick. Edo Boy is not in my class. I have defeated better boxers.
"He is just a stepping stone to something bigger. He will be beaten without me expending energy," bragged Smart Boy.
Another Nigerian involved in a title contest at GOtv Boxing Night 10 is Olaide "Fijaborn" Fijabi, who takes on Raphael "Iron King" Kwabena of Ghana in a reprise of their close-run encounter at GOtv Boxing Night 9, when Fijabi won via a split decision.
The Ghanaian is already boasting that he will see Fijabi off when they meet in the West African Boxing Union light welterweight title fight.
"You saw the last fight and I restrained him very well. I had seen him fight so many times and that gave me the advantage, which I intend to deploy this time to put him in his place: on the canvass. He will kiss the canvas in the third round," Kwabena boasted.
Also in the same division, the highly rated Rilwan "Baby Face" Babatunde will face Sikiru "Omo Iya Eleja" Shogbesan in a challenge duel.
The night will also feature the bitterest rivalry in modern Nigerian boxing when Oto "Joe Boy" Joseph, national lightweight champion, gets into the ring for the third time with his predecessor, Nurudeen "Prince" Fatai.
Previous encounters between both boxers are remembered for their brutality. Both ended in Joe Boy's favour, a trend Fatai is minded to stop, as he stated on a television programme during the week.
Also in the lightweight category, Rilwan "Real One" Oladosu is billed to fight Lion "Prince' Nwoye in a challenge duel.
In yet another rematch, Waidi "Skoro" Usman, national and West African featherweight champion, will clash with Dare "Fighting Machine" Oyewole, the man he defeated to win the national title.
The two boxers have been swapping boasts, with Oyewole saying the coming challenge duel will provide the platform to reclaim the title.
The light heavyweight category will bring Kabiru "KD Godson" Towolawi face to face with Felix "Man Mopol" Igwe.
The best boxer of at the event will win a cash prize of N1.5million and the Mojisola Ogunsanya Memorial Trophy.

Load more