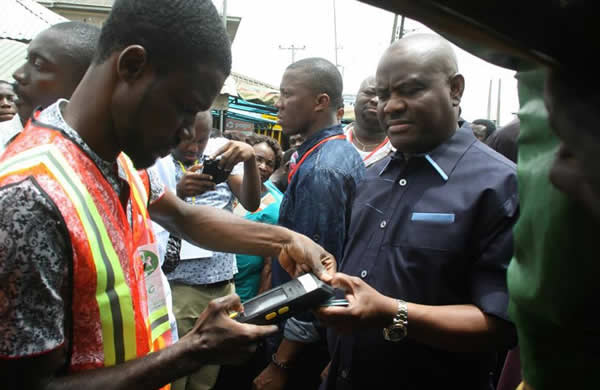 Voters in Ward 8, Unit 1, Rumuomasi, Obio/Akpor Local Government Area have defied an afternoon downpour to perform their civil responsibility.
The rain which started at 2.10pm drenched some voters who came for the re-run legislative election.
The unit was situated at the state Primary School, Rumuomasi and has been one of the volatile areas during election.
The security agents, in the efforts to avert any unpalatable situation, only opened one of the gates into the school where they conducted No Voters Card No Entry.
This made many youths to hang around streets outside the school fences where gun shots were heard occasionally as the rain was on.
Security agents' organisation of the unit made the eligible voters to be coming in one after the other even while it was the raining.
One of the security men who did not want his name mentioned, said that the way the voters were organised was the only way to avert undesirable situation.
"You know this ward has a history of gun shooting and snatching of election sensitive materials; we can't afford to allow such in this election.
"You see many youths outside the fence, most of them do not have voters card and still they came out en masse.
"What did they come out for when they know they don't have the requirement to vote; just to cause chaos," he said.

Load more