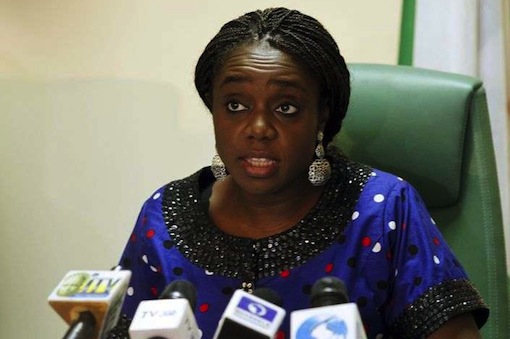 The President Muhammadu Buhari's led federal government has presented a 10-point fiscal roadmap to reset the economy on the path of growth.
The Minister of Finance, Mrs Kemi Adeosun revealed the outline when she represented Vice President Yemi Osinbajo, at the annual dinner of the Lagos Business School.
Speaking at the session she said, "The Federal Government's fiscal policy roadmap is addressing barriers to growth that will drive productivity, generate jobs and broaden wealth creating opportunities to achieve inclusive growth."
According to her, "Buhari administration is determined to convert Nigeria to a productive economy rather than one that is consumption driven. To do so, government would tackle the infrastructure deficit to unlock productivity, improve business competitiveness and create employment.
Adeosun stated that government would actively partner with the private sector to achieve this by the use of a number of new funding platforms.
These include the Road Trust Fund, which will develop potentially tollable roads, and the Family Homes Fund which is an ongoing PPP initiative for funding of affordable housing.
Adeosun assured that despite the current economic challenges facing the Nigerian economy, the outlook is positive due to the strong fundamentals of Nigeria and the ongoing reform programme.
She reiterated that Government is determined to create an enabling environment and put in place supportive policies to return to growth in 2017 including greater alignment of monetary and fiscal policies.
Jamiu Yisa

Load more