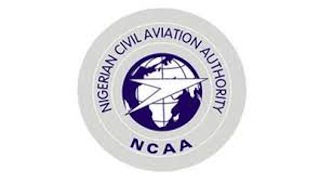 The Nigerian Civil Aviation Authority (NCAA), in furtherance of its safety oversight, has suspended the medical certificates of five cabin crew members over alleged drug related offences.
The NCAA announced this in a statement by its General Manager, Public Relations, Mr Sam Adurogboye, on Sunday in Lagos.
Adurogboye said the crew members (names withheld) tested positive to marijuana (Tetra Hydro Cannabinol – THC) during a Multi- Drug Screening Test (MDST).
He said the test was conducted on participants of the Cabin Crew Training Basic Course – 30 (CCTB – 30 ) at the Nigerian College of Aviation Technology (NCAT) Zaria, Kaduna State on June 2.
"Upon receipt of the test result from NCAT Zaria where they went for training before they got involved, NCAA issued a letter of investigation (LOI) to the involved crew members and they responded.
"The authority accordingly considered their responses which were in writing after it had been duly established that they all tested positive to Tetra Hydro Cannabinol (THC – Marijuana).
"This is a substance deemed under the Nigerian Civil Aviation Regulations (Nig. NCARs) 2015 to be a psychoactive substance which made the defaulters disoriented and thereby violated NCARs 2015," Adurogboye said.
According to him, consequent upon the findings, the defaulted crew members no longer meet the requirements for the issuance of a Cabin Crew licence.
He said in the light of the above and in accordance with the provision of Nig. NCARs 2015, the authority resolved to suspend their medical certificates for a period of 180 days from the date of receipt of NCAA letter to them.
Adurogboye said it also put on hold the processing of their initial cabin crew licence and requested them to repeat the examination.
He added that they would not be issued the cabin crew licence even if they passed the examination until they were successfully rehabilitated and re-issued the medical certificate.
"NCAA has, therefore, mandated the suspended Cabin Crew members to undergo rehabilitation for psychoactive substance abuse under the strict supervision of a consultant psychiatrist at designated medical centres forthwith.
"At the end of the rehabilitation, a report is expected to be forwarded in strict confidence by the medical centre to the authority for consideration of re-issuance of their medical certificate in accordance with the Nig. NCARs 2015.
"The authority expects strict compliance by the suspended crew members without which their medical certificates would not be issued.
"This is assuring the travelling public that NCAA is very detailed in its oversight activities over the industry in the interest of safer skies in Nigeria and violations are viewed seriously," Adurogboye said.