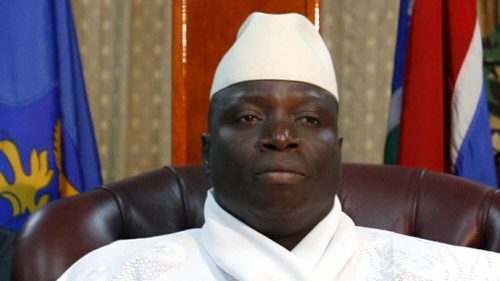 An African Union (AU) delegation was on its way to Gambia Tuesday, to persuade outgoing President Yahya Jammeh to accept his loss in the country's December 1 election.
The AU "strongly rejects any attempt to circumvent or reverse the outcome of the presidential election held in the Gambia, a clear expression of the popular will and choice of the Gambian people,'' the organisation said in a statement.
The visit comes several days after Jammeh announced his intention to challenge the election results, which declared opponent Adama Barrow the winner.
According to Amie Bojang, the spokeswoman of Gambia's opposition coalition the delegation includes: Liberia's President Ellen Johnson Sirleaf, who also chairs the Economic Commission of West African State (ECOWAS).
Others are; the Sierra Leone's President Ernest Bai Koroma, President Alpha Conde of Guinea and the Nigerian President, Muhammadu Buhari.
The delegation is also expected to conduct talks with the president-elect and members of the opposition coalition, which supported Barrow's bid for the presidency.
On Monday, Gambia's coalition of seven opposition parties demanded Jammeh to "immediately step down and hand over power''.
Newly elected President Barrow was initially supposed to take power in January.
Jammeh, who has ruled the West African country for 22 years with an iron fist, had earlier conceded defeat to Barrow, but then deployed heavily armed military and police to the streets of the capital Banjul.

Load more