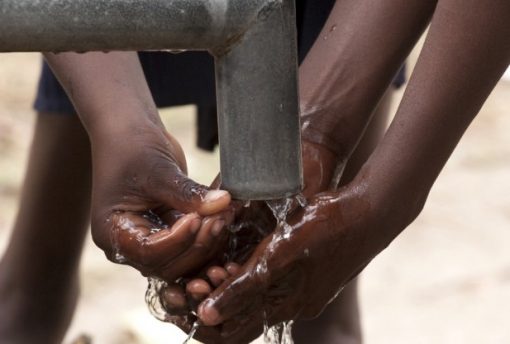 Kanam Local Government of Plateau has sunk 37 boreholes in 20 communities within the locality in the last one year.
The Management Committee Chairman of the Council, Mr Isa Hashidu, disclosed this on Tuesday when the State House of Assembly Standing Committee on Local Government and Chieftaincy Affairs visited the council.
The House had on Dec. 2 directed the committee to visit and ascertain the levels of development at the 17 local government areas of the state.
The chairman said that the council spent N27 million to execute the project to completion.
"When we came on board, we saw the need to provide the citizens the means of getting portable water because our people at the very rural communities don't have access to it.
"This informed our decision to construct 37 hand-pump boreholes in 20 communities within the local government.
"We spent N27 million on the project, and I am happy to inform you that our people now have access to portable drinking water," he said.
Similarly, the Management Committee Chairman for Mikkang Local Government, Mr Vulgab Pabuet, told the committee during its visit that it had constructed 40 luck-up shops.
According to Pabuet, the construction of the shops will boost economic activities within the locality, thereby, increasing the council's revenue profile.
"Our aim is to make the environment very conducive for business activities to strive within the local government, as that will jack-up the revenue profile of the council.
"Aside the 40 shops, we have also carried out some projects that will have direct bearings on the lives of our people.
"We have constructed primary healthcare centers (PHCs) in two communities, and also renovated primary schools in some districts within the council," he said.
The council boss assured the people that he would do all within his powers to deliver on the dividends of democracy to the people at the grassroots.
Earlier, the chairman of the House Committee, Mr Ibrahim Baba-Hassan, said the visit to the councils was to properly assess and ascertain the levels of performance by the various local governments.
He commended the management teams of the two councils for their giant strides; and urged them to do more to make the rural people have a feel of government's presence.
"This visit is not to witch-hunt anybody, but as legislators, we reserve the powers to know how our people at the local levels are being catered for by those appointed to ensure they get a feel of government's presence," Baba-Hassan said.
The caretaker chairmen for the 17 local governments of the state were appointed in July 2015.
With the recent extension of their tenure by the House of Assembly, they have barely two weeks to remain in office as their tenure would lapse on Dec. 29.

Load more