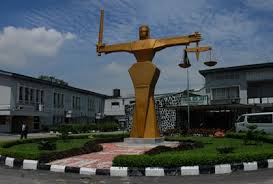 Mr Saidu Umar, the National President, Magistrates Association of Nigeria, says the association is seeking for legislation to create separate salary structure for magistrates.
Umar said on Tuesday in Dutse that the special salary structure would be called the Consolidated Magistrate's Salary Structure (CONMGSS).
According to him, the proposal will soon be submitted to both the national and state houses of assembly.
He stressed the need to adequately remunerate magistrates in line with the duties they perform.
The president appealed to the Acting Chief Justice of Nigeria (CJN), Justice Walter Onnoghen, to assist in ensuring provision of conducive working environment for magistrates.
Umar lamented a situation where magistrates live in rented houses, adding that they are expected to live in secluded areas with necessary conveniences.
The president urged the CJN to review the 2014 Revised National Judicial Council Guideline and Procedural Rules for appointment of officers of superior courts, which allows the Nigeria Bar Association (NBA) to recommend its members.
He complained that the guideline did not extend the same opportunity to the Magistrate Association of Nigeria to recommend its members in the same manner.
He urged the CJN to address the issue so that magistrates too can be appointed to the higher bench as a means of encouraging hard work at the lower bench.
The president recalled that during a recent courtesy visit on the acting CJN, "he tasked us to work hard, saying that the work of magistrates was too enormous and demanding.''
Load more