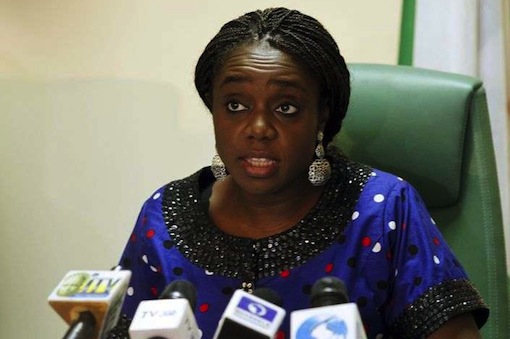 The revenue available for sharing by the Federal, States and Local Governments in November declined by N33.1 billion.
Thus, N386.9 billion was distributed to all tiers of government, compared to the N420 billion shared in October.
The Minister of Finance, Mrs Kemi Adeosun, represented by the Accountant-General of the Federation, Mr Idris Ahmed, on Thursday in Abuja attributed the decline to the decrease in crude oil export by 0.34 million barrels per day
This is in spite of the average price of crude oil that increased from 46.54 dollars to 47.08 dollars per barrel in November.
"A brief Force Majeure was declared at Bonny Terminal while the Force Majeure at Forcados, Qua Iboje and Brass Terminals were still in place.
"Federation revenue was low as a result of Shut-in and Shut-down of pipelines for repairs and maintenance due to leakages and sabotage.
However, companies income tax and VAT recorded marginal increases," she said.
Giving a breakdown of how the N386.9 billion revenue for the month was generated, Adeosun said N206.44 was from the distributable Statutory Revenue of the month.
The sum of N6.33 billion was refunded by the NNPC to the Federation, N66 billion from the Excess Petroleum Profit Tax account, exchange gain of N38.85 billion and Value Added Tax, N75.6 billion.
Adeosun said after deductions as cost of collection by FIRS, Customs and DPR, the Federal Government received N97.9, representing 52.68 per cent; states, N49.6 billion, representing 26.72 per cent.
The local governments, she said, received N38.2 billion, amounting to 20.60 per cent of the amount distributed.
She said N13.6 billion, representing 13 per cent derivation revenue was also shared among the oil producing states.
Adeosun said that the country generated N139.6 billion as mineral revenue and N100.5 billion as non-mineral revenue.
She said this showed a decrease of N603 million and N2.07 billion from what the country generated as mineral and non-mineral revenue in October and November.
She said that the balance in the Excess Crude Account remained 2.45 billion dollars as at Dec. 15.

Load more