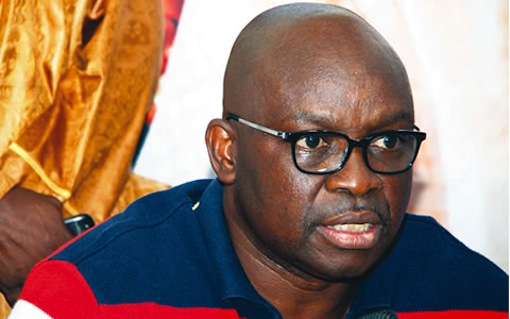 The act or an instance of making an unfavorable or severe judgment or comment of a leader or government is regarded as Political criticism. Therefore, if any comment is garnished with any form of favorability towards a leader, then such comment lacks even an iota of political criticism. Whether a critic should make his points secretive to the people and uncover it to the government of the day alone, as to reduce the influence of the aftermaths on the led is dependent on whether the government would work towards correcting the criticized policies or behavior to the betterment of the led.
The malicious influence wielded by the government of the day in Nigeria has silenced totally, the criticizing prowess of the opposition party in the country. It is not hearsay to all that panic is now the order of the day in the lives of those who have the endowments of constructive criticisms. But would any government survive without criticisms? I don't think so. This is because; it takes a critic to tell the enthroned about the loopholes in his government.
Any good-intent leader would adhere strictly to the criticisms of his oppositional antagonists. Critics only bring out the faults of the government of the day. They try to make the governed to detest the government; by so doing, they unveil the abysmal errors of the government as to accomplish their aim of creating hatred in the minds of the led. This is the haven where the major importance of having a critic stays. But can one keep a critic who is always regarded as an enemy so close? Governor Fayose who is always vocal in condemning the acts of the present government is supreme to many Nigerians because the likes of Olisah Metuh, Fani Kayode, Uche Secondus etc have been shut into the dungeons of quietness with fraudulent cases hanging on their necks. This calls for carefulness; and goes a long way to teach the upcoming critics to be wary of illegal and shady practices less they become vegetables in time to come. Yes! If there were no illegal deals concerning the likes of Metuh and his critical like-minds, the Nigerian political sphere of today would have been a critical war zone orchestrated by the talents of those aforementioned, which would have been a factor that can influence any government to do better.
Taking criticism however can be a difficult thing because nobody likes hearing that he is wrong, not to talk of when you are in power. Everybody likes praises even at the glare of mistakes. But the earlier our leaders understand that criticisms are not all bad news but most of competitive edge, the better for the country. If you always think you're right but don't get feedback from anyone else, how do you know for sure that what you're doing is any good? Whether you're a President, Governor, Chairman or Boss in the office; listening and acting on those honest views of your critics will tell you precisely what's good and what can be done better.
Recently, Ebonyi State Governor, Engr. Dave Umahi scrambled into a rare act of political innovation by appointing a Technical Adviser on Media in the person of Monday Eze who was always in a verbal battle with him, criticizing his government constructively through his write-ups on social media. While his followers still argue to conclude that Monday's pen of criticisms and truthfulness has been inked-out by that bate of appointment, I think that it was the best thing for the government of Ebonyi State to do. "Call this guy, make him part of us and let him do the criticism covertly and tell us what wrong we have done always in secret." If my quoted thought toes the path of Governor Umahi, then he is hypersensitive to criticisms and should be commended for that style of politicking; and I would wish other leaders bring their critics to the fore of their government, engage them and pay them heavily to uproot more facts as regards their shortcomings intrinsically. It would have not been much stressful for Governor Umahi to bundle Monday Eze into jail if he wanted to, but he opted to work with him rather than violate his right to freedom and expression.
I have also been trying to think if it would not be pertinent for any government to have Ministers or Commissioners for Criticism; men or women who are endowed with the gifts of pointing out the floors, negativism and loopholes of a government without fear. I am not talking about Special Assistants or Advisers whose works and utterances can never be on crossroads with that of their masters. I mean men who are objective and have highly developed sense of facts to expose faults for their Masters. This will go a long way to help any government and make criticism a lucrative business.
Otuu Obinna
Obinna is a daily news columnist and a Lecturer at the Federal Polytechnic, Oko, Anambra State.

Load more