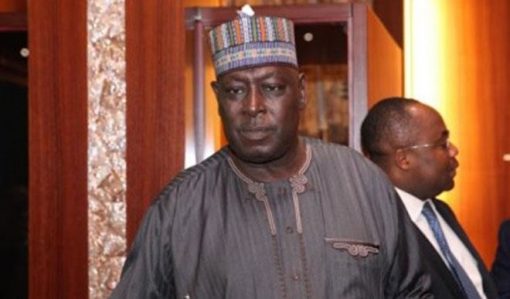 The call by the Senate for Babachir Lawal, Secretary to the Government of the Federation (SGF), to resign and face prosecution for alleged fraud following his indictment by the Senate ad-hoc committee on mounting humanitarian crisis in the Northeast is generating a lot of reactions in the social media.
Many commentators are wondering why President Muhammadu Buhari who prides himself as an anti-graft crusader, is not doing anything about some of his aides accused of corruption.
According to the ad-hoc committee, chaired by Senator Shehu Sani, most of the contracts awarded by Presidential Initiative on the North East (PINE) have no direct impact on the lives of the displaced persons who are still languishing in a squalid condition, hunger, disease and other deplorable conditions in all IDPs camps.
The committee pointed out that such contract includes PINE contribution to two conferences on rebuilding the North East and the payment of N223m to Rholavision Engineering Limited for the removal of invasive plant species from komadugu, Yobe water channels.
Sani said Rholavision Engineering Limited, has Mr. Babachir Lawal, Secretary to the Government of the Federation (SGF), as Director.
"Although, Lawal resigned the directorship of the said company in September 2016, it is on record that he is a signatory to the accounts of the company,'' he said.
Sani further said aside Lawal's complicity, PINE – which carried out the entire procurement – inflated contracts and contravened public procurement act 2007 and federal government financial rules and regulation.
Sani called for the immediate resignation of the SSG (Babachir Lawal) and prosecution by relevant authorities.
Reacting to the Senate call for his resignation and prosecution, Lawal shortly before president Buhari presented his 2017 budget to the National Assembly on Wednesday said he was not consulted nor invited by the Senate committee during its investigation to give his own side of the story.
He described the report as an attempt to rubbish his name by political enemies.

Load more