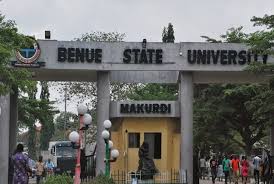 Four prototype lecture theater halls at the Benue State University have been marked for integrity test to ascertain their suitability for human habitation.
Prof Zachary Gundu, Chairman of the university's Governing Council told newsmen in Makurdi on Friday that the four theatre halls were constructed in 2012 at the cost of N5 million each.
Gundu, who spoke on plans to mark the institution's centenary, explained that the buildings had become an eyesore due to deterioration and would be tested to avert danger to users.
"The physical examination of the buildings show their terrible condition but the integrity test has to be run on them as a requirement of the system."
He regretted that the council had paid N10 million for the renovation of the structures which were constructed just four years ago.
Gundu vowed to sanction any staff who supervise and certify such "shoddy" projects, stressing that the new governing council would place premium on the safety of staff and students.
The chairman, a professor of Archeology, said the council was making efforts to raise the standard of the university to be among the top 200 in the world.
"We are also working towards changing the thinking of the university by promoting excellence; the council members have agreed to set aside five percent of their allowances to provide scholarship grant to students."
The Vice Chancellor, Prof. Msugh Kembe announced that the university had introduced a new rating system for recruitment of lecturers.
"Apart from the normal interview with panelists, candidates are also rated by students and colleagues," he added.

Load more