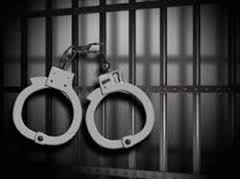 A Kaduna State High Court on Friday sentenced one Sunday Oppa to one year imprisonment and N10,000 fine for parading himself as a medical doctor.
Oppa, of No. 8 Future Road, Ungwan Rimi, Kaduna, was on April 12 dragged before Justice Gideon Kurada by the Kaduna State Government on a two-count charge of impersonation and culpable homicide.
He was accused of parading himself as a medical doctor on or before Feb. 4, 2015, while not registered as one.
He, thereafter, treated one George Ayuba of Sarkin Pawa Road, Bayan Dutse Kaduna, for cancer and accepted payments for same.
Counsel to the state Government, Mr Suwam Stephen, said that the offence was punishable by law under section 17 (5)(b) of the Medical and Dental Practitioners Act, Cap M8, Laws of the Federation of Nigeria, 2004.
Oppa was equally accused of administering wrong drugs on Ayuba, an act that could have caused his death with the full knowledge that he (Ayuba) was not suffering from cancer.
He was, therefore, charged for attempt to commit culpable homicide, punishable under section 229 (1) of the Penal Code, Laws of Kaduna State, 1991.
Delivering his judgement, Justice Kurada found the accused guilty on the first count based on the overwhelming evidence by witnesses as well as the confessional evidence of the accused.
"The prosecution counsel has proven beyond reasonable doubt that the accused is not a medical doctor, and the accused himself attested that he is a laboratory scientist.
"Evidence before the court proved that the accused had continued to treat Ayuba for cancer, when the duty of a laboratory scientist did not include treatment.
"I therefore found the accused guilty as charged," Kurada said.
However, on the second count, Kurada found the accused not guilty, adding that the prosecution counsel had failed to prove beyond reasonable doubt that the accused attempted to kill Ayuba by administering cancer drugs.
"Yes, there is evidence that the accused administered cancer drugs to Ayuba who was not suffering from cancer, an act that would have killed him.
"But there is no evidence before this honourable court that it was in an attempt to kill him. I, therefore, found him not guilty on count two," he said.
Kurada expressed concern that Oppa, though a first offender, failed to admit he was wrong.
"He did not show the slightest remorse throughout the trial and refused to accept that as a laboratory scientist, he did not have legal backing to treat patients and as such, a threat to the public.
"I hereby sentence him to one year imprisonment and N10,000 or serve additional six months if he failed to pay the fine," he said.
Counsel to the accused, Tajudeen Oladoye appealed for lighter sentence on grounds that his client, a father of nine children, had no record of previous conviction.
Responding, Stephen urged the court to disregard the appeal, stressing that lighter punishment only applied on summary trial, adding that the accused claimed he had done no harm throughout the trial.
He appealed to the court to impose full punishment for the offence as prescribed by law, to serve as a deterrent to others.

Load more