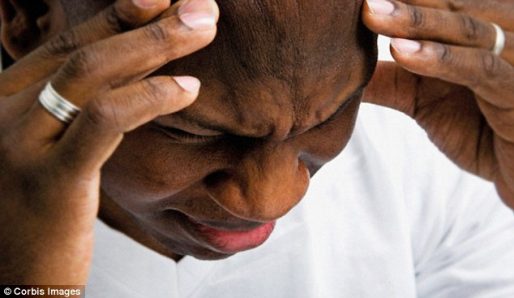 Prof. Alfred Makanjuola, a consultant psychiatrist at the University of Ilorin Teaching Hospital (UITH), Ilorin, has warned Nigerians to guard against putting themselves under stress.
He said that this could develop into mental illness in them if not checked.
Makanjuola spoke on Friday in a paper presentation entitled: "Mental Health in a Dwindling Economy".
It was at the Medical and Dental Consultants Association of Nigeria (MDCAN) 2016 Annual General Meeting and Scientific Conference held in Ilorin, Kwara.
According to him, people in the country are facing a deluge of problems emanating from genetic factors, environmental factors as well as economic and societal factors.
The expert postulated that there was a correlation between the steady rise in mental illness and the dwindling economy, especially, as the country is currently in recession.
Makanjuola described mental health as the state of well-being where an individual realizes his or her abilities and can cope with normal stress of life, be productive and make contributions to the community.
He, however, explained that such a state of well-being could be disrupted in one-third of individuals during their lifetime.
"Mental problems denote emotional and psychological difficulties, which causes distress and interfere with how people go about their everyday life," he said.
According to the expert, mental ill-health is characterized with sadness, loss of appetite, confused thinking, prolonged depression as well as feelings of extreme highs and lows.
Others, he said, are excessive fears, worries, anxieties, social withdrawal, and dramatic changes in eating or sleeping habits as well as feelings of anger.
Makanjuola lamented that the society was gradually degenerating from the age-old extended family but becoming the lonely and an isolated nuclear family.
He also lamented the continuous failures in marriages and increasing breakdown of children upbringing in the country.
According to him, some products of these failed institutions, eventually, turned to hard drugs which in-turn affects them mentally.
The professor said there was an increase in mental illness as the global indices for mental illness indicated 21.2 percent in 2013 to an increase of 32.4 percent in 2016.
The expert, therefore, advised people to always monitor the movements of their children and wards and the friends they move with.
He added that drug abuse had been taken to new levels where common medicines such as Tramadol are taken with soft drinks, soups or tea and could not be detected easily by parents.
Makanjuola said there must be principle of equality in access to essential healthcare facilities to enable people to have standard health care.
He also said that the treatment of mental health is not as costly as some ailments.
"The government should ensure the expansion of mental health and a continuous destigmatization of people with mental ill-health", he said.
Also speaking at the occasion, Prof. Mohammed Ibrahim, was athe Vice-Chancellor (V-C) of Al-Hikmah University, Ilorin, said that ever was a candidate for mental ill-health due to various stresses we face in life.
He added that the financial incapability, as well as societal problems faced by people in the society, makes the theme apt and an essential topic for discourse.
The V-C believed that mental ill-health could be overcome through collective efforts and commitments from stakeholders in the society.