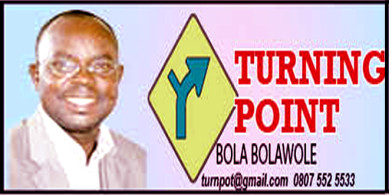 President Muhammadu Buhari was one of four West African leaders who led a peace meeting to The Gambia last Tuesday to try and talk President Yahya Jammeh out of the suicidal attempt to go back on his acceptance of the result of the December 1, 2016 presidential election in his country, which he lost. The others were Ellen Johnson-Sirleaf of Liberia; Ernest Bai Koroma of Sierra-Leone; and out-going President John Mahama of Ghana. A week after Jammeh's defeat, Mahama lost his own bid for a second term in office but unlike Jammeh, he has accepted the defeat in good faith. Jammeh is a bloody dictator who ousted the elected government of Sir Dauda Jawara and had ruled for 22 unbroken years with iron fists. His reign is blighted by corruption, abuses of fundamental human rights, and extra-judicial killings of opponents – real and imagined.
Jammeh's term as president expires on January 18, 2017. He must be reminded Sergeant Samuel Kanyon Doe and Charles Taylor, both of Liberia, engaged in more tyrannical rule but, eventually, both succumbed. Doe died a disgraceful death and Taylor right now is cooling his heels in prison for crimes committed against humanity. How true that if history teaches any lesson at all, it is that humans do not learn from history! And those who fail to learn from history, says George Santayana, are doomed to repeating or reliving its mistakes. Jammeh was here when Laurent Gbagbo tried to sit tight in Cote d'Ivoire after losing election but where is Gbagbo today? He is standing trial at the International Criminal Court. "The butcher" of Burkina Faso, Blaise Compaore, is today a fugitive, toppled by "People Power" Jammeh should expect no less!
Mohammed Ibn Chambas, the United Nations Special Representative for West Africa and the Sahel, who accompanied the African leaders to see Jammeh, was emphatic when he said: "For Mr. Jammeh, the end is here and under no circumstances can he continue to be president. By (the) time his mandate is up, he will be required to hand over to Mr. (Adama) Barrow."
The international community to walk the talk.
As the African Union sends its own delegation to Jammeh; it is important that everyone is on same page. Reuben Abati of The Guardian newspapers has chided the opposition leaders in The Gambia for opening their mouths too wide, describing how they would skin Jammeh alive when they were yet to get into power. They were stupid! Yoruba wisdom says until you have your hand on the handle of the sword, you dare not ask questions about the death that killed your father. If you do, you may likely go down the same path! The Gambia opposition should be circumspect.
Nevertheless, my Grandma's admonition is that we should all be united in condemning the thief; instead of some fellows breaking rank and chiding the owner for not properly keeping his missing item. Jammeh has got to go – and go he must, on January 18, 2017. While we count down for him, the alarm sounded by The Gambian Bar Association that Jammeh was plotting to leverage on the connivance of his country's Supreme Court, purportedly headed by a Nigerian, to upturn the wish of the Gambian people, should not go unnoticed. Some top Nigerian lawyers are said to be willing tools that would peremptorily be recruited into The Gambian Supreme Court to "hear" Jammeh's election petition and award him his prayers. Nigerian judges have had an illustrious career outside the shores of this country. I remember that the late Justice Akinola Aguda served meritoriously as the Chief Justice of Botswana with concurrent accreditation as judge of the Court of Appeal of Swaziland, Botswana, and Lesotho; former ICPC boss, Justice Emmanuel Ayoola, also distinguished himself as the Chief Justice of The Gambia (1983 – 1992); he also served as judge of the Appeals Chamber of the Special Court for Sierra-Leone (2004-2005). Let no one rubbish these achievements.
But what was Buhari doing in The Gambia? He sat pensive and listless. I do not think it was the seriousness of the occasion. He must have been asking himself as he listened to a fawning Jammeh: What am I doing here? Where am I different from this boy? It is good that the international community thought it fit to include Nigeria in the group that visited Jammeh. It is in recognition of our country's stature and influence. We are the giant of Africa and also a regional power. But our president was clearly a misfit in that group. He had no lessons to teach Jammeh. He has no record to flaunt. Indeed, Jammeh would be stupid not to have mocked Buhari. It is a clear case of the pot calling the kettle black. Thrice in succession, Buhari lost presidential election and failed to concede defeat. He kicked up to the Supreme Court. How can he now tell Jammeh not to approach the courts? In 2011 Buhari made incendiary statements that set this country ablaze. Had other leaders behaved like Buhari, retaliatory measures against the bestial killings in the North would have drowned this country in the bloodbath that Buhari, in characteristic cold-blood, invited upon his Fatherland. He made retroactive decrees in 1985 as military dictator and sent three Nigerian youths to their grave.
Ex-President Goodluck Jonathan, who conceded defeat and spared his country bloodbath, was a worthier representative of Nigeria than Buhari. If that was not politically-correct at this point in time, then, ex-military Head of State Abdulsalami Abubakar or ex-President Olusegun Obasanjo were worthier options. Pointing at their own examples, they can tell Jammeh that there is life after the State House. Buhari has no such credentials. Remember: This same Buhari spurned the Oputa panel set up by Obasanjo. He dared Jonathan to arrest him after his incendiary statement of 2011. All the achievements of free and fair elections, starting with the late President Umaru Yar'Adua and carried forward by Jonathan, even at great personal cost, have evaporated into thin air under this same man. When Obasanjo was president, he appointed his INEC boss, Maurice Iwu, from the East. Jonathan appointed Attahiru Jega from the North. Buhari from the North appointed a Northerner, Mahmoud Yahaya. He had initially even put his own relative in the post until public outcry made him pull back a little. As we speak, that madam reportedly wields an overbearing influence in INEC. Going by sensible geo-politics and sensitive ethnic balancing, the current INEC boss should have come from the South-west. Are we surprised, then, that our elections are back to the days of the jackals? Tell me, what lessons can Buhari teach Yahya Jammeh, seeing that the election conducted in Jammeh's own country was more credible than any of those conducted under Buhari's watch?
Fayose holds their feet to the fire
A Yoruba adage says "danwo l'obi iya okere"; literally interpreted, it means "nothing ventured; nothing gained". If Ekiti State Gov. Peter Ayodele Fayose had not ventured to give vent to an Ado-Ekiti Federal High Court judgment shooting down the EFCC's interim order freezing his two accounts with Zenith Bank, there was no way we would have known that the court order would be obeyed by EFCC and Zenith. Reports had quoted the EFCC spokesperson as saying they would appeal the order. And precedents, though ignoble and condemnable, of ex-NSA Sambo Dasuki and the Shiite leader Zakzaky, lead us to understand that the Muhammadu Buhari administration picks and chooses which court order to obey. It is not in its character to obey contrary court orders flashed by its perceived enemies. Fayose ranks high, if not tops, the list.
Reports described Fayose's action as drama. Truly, it was. He got the court order last Tuesday and on Thursday, he appeared at the bank ready to cash a cheque. He must have taken the bank and everyone else by surprise. I suspect no one expected that action from Fayose. His appearance at the bank physically, not even sending an aide, must have thrown all concerned off balance. What do you do with a governor who has "total constitutional immunity", as the Ado-Ekiti Federal High Court judge, Taiwo Taiwo, had said in his judgment, who entered a banking hall, went straight to the Manager's office, handed over a cheque and insisted he stays put until he is handed his money? He had earlier served the bank the court judgment ordering the immediate de-freezing of his account.
We need more affirmation action such as this in our dear country, especially in these trying times when creeping fascism stares everyone in the face. Affirmative action worked wonders to end Constitutional racial segregation in the United States; it also led to the scrapping of apartheid and racial colonialism in southern Africa. Imaginative, bold, assertive, and street-wise leaders of men such as Fayose are needed in this respect. The Freedom of Information Act (FOI), which was fought for, for many decades, almost fell into disuse until pro-democracy activists started using it. Even the journalists it was meant to serve were initially slack in making use of it. It is self-defeatist to say it cannot be done when we have not given it a push. Another Yoruba adage says if you assume that all antelopes are fast runners and you did not pursue, you will not know which one suffers from radicolupathy (apologies, IBB).
The photographs of Fayose seated before the Manager and coming out later from the bank clutching two polyethylene bags containing the cash he had gone to withdraw are both dramatic. It was the object of hilarious discussion by free readers at a newspaper stand last Friday. "This Fayose will not kill person", one lady enthused. I, however, will like to be cautious; until Fayose makes another return to the bank or sends in his cheque and it is honoured, I will not believe the leopard of the Buhari administration has changed its spots.
LAST WORD: I crave your indulgence, feedback to "Akeredolu's first faltering step" will now be published next Sunday. This offers those who still want to respond in writing an opportunity to do so.
Bolanle Bolawole
[email protected] 0705 263 1058