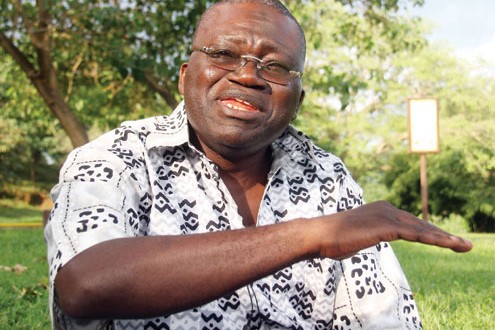 Mr. Issa Aremu, the General-Secretary, National Union of Textile Garment and Tailoring Workers of Nigeria (NUTGTWN), has called for
the merger of Trade Union Congress (TUC) and Nigeria Labour Congress (NLC)
to help build formidable congress.
He made the call on Monday in Abuja when he featured on the News Agency of Nigeria (NAN) forum.
He also urged the two bodies to reconcile every disagreement in order to proffer solution to workers' plights, especially as it concerned the minimum wage.
According to him, the leadership of the NLC should accommodate and make the Congress more inclusive "such that comrades will not look for easy answers in forming multiple centers.
"What I am saying is that there are more things that unite us, which is to struggle for the interest of the working people and we can't do so if have separate multiple centers.
"Well, we can, but it will be desecrated energy and we always say that there is strength in united labour movement.
"So, I think it's a road that I don't think it's advisable and I don't think it's comradely enough; but of course, we must also call on the leadership of the NLC to see how we could accommodate and make the movement more inclusive such that comrades will not look for easy answers in forming multiple centres.''
The NUTGTWN scribe said that having multiple centers would only worsen the situation of the workforce, adding that workers would always be at the receiving end.
The division in the union, he noted, would only give employers the power to form, merge and to build formidable force.
"If I have to use the labour language, capital is concentrating power.
"Now, if you have formidable people of money and capital; forming bigger structures coming together, I think the least the workers can do through the organizations is to form a formidable force to confront them.
"Governments are also forming different unions, for now, we talk of African Union, ECOWAS heads of states.
"You know that the reason why our leaders in the sub-region are taking collective action today in Gambia is because they are united in a formidable force known as ECOWAS.
"If we have this, why should we be desecrating our energy in separating them? What I am saying, in summary, is that there is power in unity and we should not encourage any breakaway.''
He further urged the leadership of the NLC to concentrate more on internal mechanisms that would assist in resolving problems within the NLC.
Aremu said it was time the NLC consolidated its strength while minimizing its weaknesses to enable it to concentrate on tackling the welfare of the citizenry.

Load more