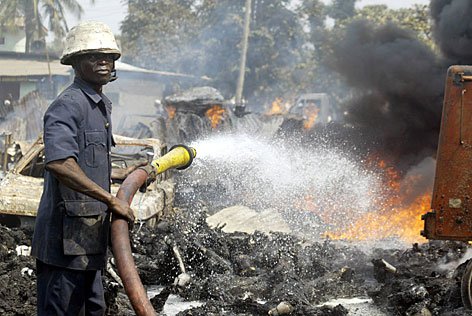 The Kano State Fire Service has banned cooking in all markets across the state.
The Director of the state Fire Service, Mr Mustapha Rulwan, disclosed this in an interview with the News Agency of Nigeria (NAN) on Monday in Kano.
Similarly, he said the agency had banned security guards from using naked fire to warm their bodies during the harmattan period.
Rulwan said any food seller found cooking within the markets would be arrested and prosecuted, as the agency had put in place measures to check violation of the order.
He said the agency had met with various market leaders with a view to sensitizing them on the need to take proactive measures to prevent fire outbreaks, this harmattan season.
Rulwan said that henceforth, any security guard caught in the markets using naked fire for the purpose of warming his body, would also be arrested and prosecuted.
"If any person, group or company violates our safety regulations, our legal department will take them to court.
"Security guards in our markets have been directed to get cardigans to protect their bodies from the cold weather," Rulwan said.
He said the department found it necessary to take such measures in order to prevent fire outbreaks, especially now that the harmattan season had set in.
Rulwan disclosed that the agency had commenced the training of 100 of its personal at the state Fire Service College, Dakata as part of efforts to enhance their performance.
He said the staff, who were drawn from the 27 fire offices and the state headquarters, would undergo a six-week training programme in the college.
"The training programme is a continuous process which is aimed at improving their skills," Rulwan added.

Load more