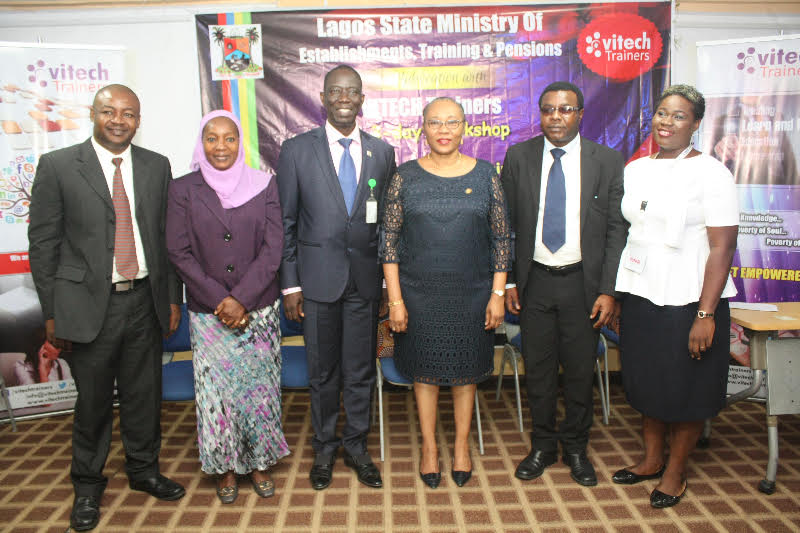 The Lagos State Government has expended N1 billion in training over 15,000 public servants this year.
Commissioner for Establishments, Training and Pensions, Dr. Benson Oke disclosed this on Tuesday at the opening ceremony of a three-day specialized training programme organized by the government in collaboration with Vitech Trainer, held in Ikeja, Lagos, Southwest Nigeria.
The commissioner said the N1 billion budgeted for training of public servants for this year had been used in training over 15,000 public servants in both domestic and foreign training this year alone.
Speaking at the training which was the last of the year, Oke said the training which was on "Gap Analysis through Business Process Improvement, the Ideal Governance Model for Lagos Civil Service," was timely as the current government was bent on accountability and transparency, which prompted a renewed focus on risk and control.
"Recent high-profile economic failures have also focused increased attention on improving our business processed. It is also aimed at bridging the wide gap to attaining a greater social economic future," he said.
Oke added that in this era of severe global financial constraints, there was an urgent need for government to be shrewd and methodical in expending public funds.
The commissioner, who was represented by the Permanent Secretary, Establishments and Training, Folasade Ogunnaike explained that the gap analysis through business process improvement was a new concept in the government sector.
"What we intend to do is to integrate Business Project Management into the strategic and decision making processes that cut across the organisaton and abandon the outdated practice of being stereotype in government practices.
"Business Project Management is a systematic approach to making an organisation's workflow more effective, more efficient and more capable of adapting to an ever-changing environment, while gap analysis refers to the process through which a company compares its actual performance to its expected performance to determine whether it is meeting expectations and using its resources effectively," he explained.
Managing Director, Vitech Trainers, Olalekan Okediji said there had been changes in the ways public servants handled managerial work which had enhanced efficiency and improvement in delivery of goods to the public.
-Kazeem Ugbodaga