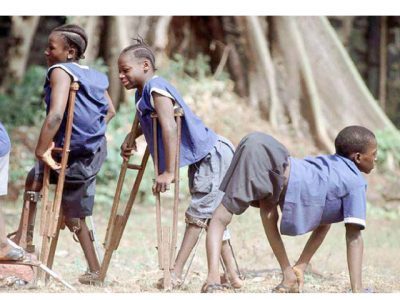 Gov. Olusegun Mimiko of Ondo State on Wednesday called on the incoming administration in the state to sustain the zero polio eradication policy laid by his administration.
Mimiko spoke at a meeting with the state task force members on polio eradication and routine immunization in Akure.
The governor said that continuous task of safeguarding children through the adequate and qualitative delivery of immunization services was a responsibility that should be passed on to the incoming administration.
"We must be relentless in our individual and collective efforts, as stakeholders, to ensure that Ondo State does not return to the dark moment of high under- 5 morbidity and mortality due to the dreaded polio virus.
"You will bear us witness that throughout our engagement on this platform, our administration demonstrated its commitment to ensuring optimal immunization coverage among our under- 5 children population throughout the state.
"We have weathered the storm of Polio, Measles, Tetanus and all other antigens that had hitherto mortgaged the lives of our children," Mimiko said.
He urged members of the state task force on polio eradication to extend the same degree of support to the incoming administration.
Mimiko pledged his commitment to continue to fight against polio and other vaccine-preventable diseases, even after leaving office on Feb. 24, 2017.
The News Agency of Nigeria (NAN) reports that Chief Rotimi Akeredolu, the state governor-elect on the ticket of All Progressives Congress (APC), would take over from Mimiko on Feb. 24.