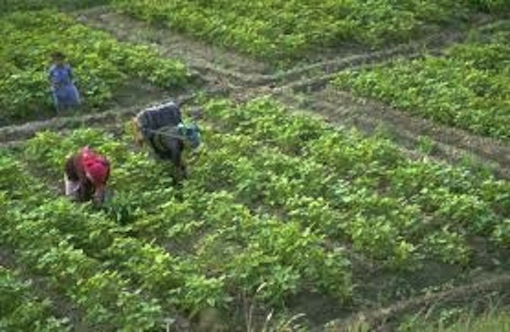 Gov. Muhammad Badaru of Jigawa said the state government had developed strategies to boost its Internally Generated Revenue (IGR) through its agricultural programmes.
Badaru told the News Agency of Nigeria (NAN) in Dutse on Thursday that his administration was determined to utilize the abundant agricultural resources in the state to create wealth for the people.
He noted that agriculture had been neglected, hence his decision to boost the sector to lift farming activities from subsistence to commercial level.
Badaru said that he had concluded arrangements with Dangote Group of Company to cultivate 300 hectares of land to produce rice with a view to increasing IGR and also providing employment for the people.
The Governor also disclosed that a Chinese firm had shown interest to invest in the state by establishing a sugar manufacturing company.
He said that when fully operational, the company would provide the market for sugarcane farmers in the state, as well as provide employment opportunities for the youths.
Badaru pointed out that as part of efforts to make farming attractive, his administration initiated Farmers Support Programme to encourage mass production of crops for consumption and use as raw materials by industries.
He said a trial of such programme commenced in the last cropping season where farmers were supported to cultivate sesame, groundnuts, rice, wheat and other crops, adding that the outcome was impressive.
The Governor said that the state government had engaged about 5000 farmers across the state to cultivate 14,350 hectares under Cluster Farming Scheme for Sesame, Rice, Groundnut and Soya beans production.
According to him, 50 hectares of government plot were allocated to each group in the 287 wards of the state, to cultivate the above listed major crops.
Badaru said that the state government did not give the farmers cash but provided them with all the needed farm input and they paid back after the harvest.