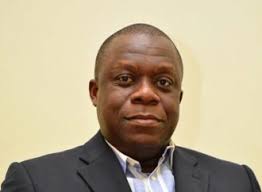 The Lagos State Government has opened a new Citizens Mediation Centre, CMC, in Epe area of the state to help in resolving disputes among residents rather than going to court.
Attorney General and Commissioner for Justice, Adeniji Kazeem, said the establishment of CMC in Epe demonstrated the commitment of Governor Akinwunmi Ambode to the welfare of the citizens.
According to Kazeem, the top priority of Ambode's administration was to ensure peaceful co-existence of every residents of the city, saying that services would be at no cost.
"The closest CMC hitherto is Ibeju-Lekki, but now Epe is having its own, making it 18 Centers across the metropolis".
He listed Agege, Alimosho, Ojokoro, Yaba, Lagos Island, Ibeju-Lekki, Epe, among others as areas where the centres were located, adding that the CMC's philosophy is where Alternative Dispute Resolution (ADR) is taking place.
The commissioner said the newly established ones were located in Epe, Eredo LCDA and Ikosi-Ejinrin sub-offices respectfully.
Kazeem noted that the Epe Unit, which would serve as the zone's headquarters is located at Royal Treat Plaza, Ita Opo, Epe.
He explained that the essence of creation of CMC across the state was to ensure that every citizen had direct access to justice in a less cumbersome and effective manners.
The Director, CMC, Mrs. Toyin Odusanya, disclosed that there was already 15 of such centres across the state, with the plan to extend it to all Local Government Areas and the Local Council Development Areas.
She explained that the initiative became imperative in view of the understanding that many cases taken to court could be settled in a way that both parties to the dispute would get justice without any cost.
"Besides, there is this yoruba adage that says we don't come back from court and retain friendship. But in our case, we not only settle disputes, but we ensure that cordial relationships that have been existing, or lacking is retained, or provided," she said.
Among the disputes that could be brought to CMC, she said, included landlord/tenant disputes, employer/employee disputes, employee compensation disputes, family disputes (include marital disputes, child custody, among others), property inheritance and land disputes, monetary claims, commercial disputes and local disputes.
"Our Governor is fully aware of these tendencies, but as some one with great foresight, he saw the need to provide a platform that would address such issues", said Odusanya.
In his comment, Legal Adviser, Lagos State House of Assembly, Mr. Sesan Ogundeko, noted that the programme was meant to ensure that people in Epe Division would not need to go to Ikorodu or Ikeja, but that the Center must be established in the community.