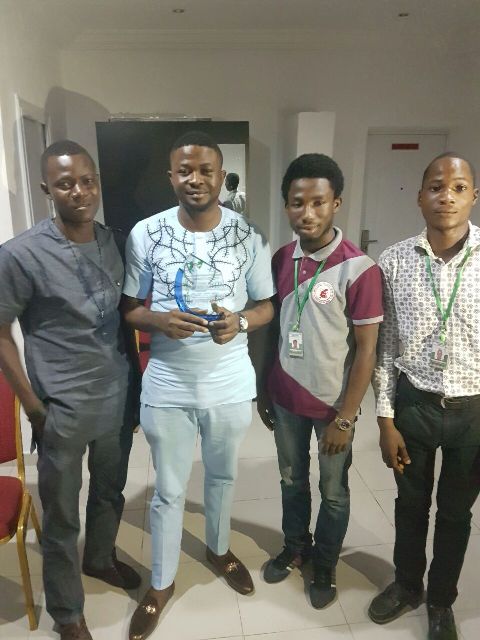 The Sole Administrator of Agege Local Government, Lagos, southwest Nigeria, Gbenga Abiola, has charged the nation's leaders across the country to always place premium on the youth development
He said that ignoring the youth would spell doom for the future.
Abiola spoke when he was awarded with the prestigious Pride of the Youth Award 2016.
The award was given to him by the Lagos State chapter of the Joint Campus Committee (JCC) of the National Association of Nigerian Students (NANS).
It was presented to the council boss by the NANS Chairman, Comrade Moses Adewale; Secretary, Comrade Owolabi Olwaseyi and the PRO, Comrade Abduqowwiy Adelaja in Lagos on Wednesday.
He was also honoured as the NANS youth ambassador.
The association stated that Abiola was carefully selected for the award having met the criteria through his excellent public service, leadership acumen and support for the youths in his council area.
In his response, Abiola said he was humbled by the award, noting that it would only spur him to do more for the local government as a whole.
He said that he was elated that NANS, who were always more critical of public office holders honoured him.
"I will continue to be one of you and to work for the welfare of you. To ignore the youth is to say bye-bye to our future," he said.
Load more