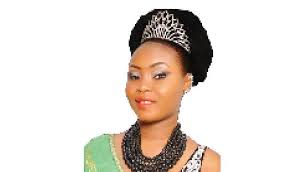 Miss Rejoice Chidinma-Akandu, newly crowned Queen of Nollywood 2016, says she has concluded plans to establish a foundation to assist the less privileged women and youths in Kano.
Chidinma-Akandu, a Kano born actress said this in Kano on Thursday.
Chidinma-Akandu was crowned queen at the recently concluded beauty pageant organised by an Abuja based magazine, Urban Mingles Magazine in Kano.
According to her, the decision to set up a foundation is borne out of her desire to support women and youths in terms of empowerment.
She said when established, the foundation would impact the lives of women and youths who were the most vulnerable in the society.
"I was born and brought up in Kano, hence my decision to establish the foundation here for the benefit of the people of the state.''
According to her, the foundation will also support youths, especially those involved in drug abuse, thuggery, cultism and other social vices in the society.
"Even recently, I was in Abuja for an advocacy visit and diabetic awareness campaign. It is my desire to touch lives and change them for the better," she said.
The actress, who hails from Imo, however, called on the Federal and State governments as well as international donor agencies to support her in order to actualise her dream.
According to her, the organisers of the event have yet to give her any financial or moral support.
She advised upcoming artistes not to succumb to pressure by giving their bodies for a role.
"We have a virtue to protect, so under no circumstance should an actress give out her body because of a role." she said.