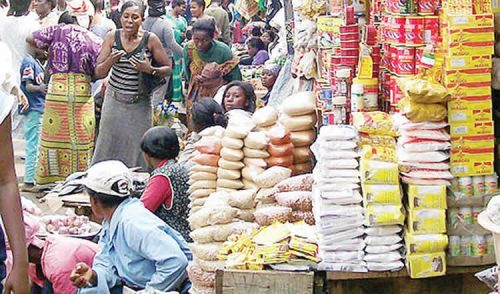 Some residents of Ado-Ekiti on Thursday lamented the high cost of foodstuffs and other essential commodities as the festive period approaches.
The people, who spoke with the News Agency of Nigeria (NAN) in Ado-Ekiti, complained that while there is no money in circulation, market prices keep skyrocketing by the day.
They attributed the situation to the economic recession facing the country.
A resident, Pastor Sunday Faluyi of Glorious Christ Gospel Church (GCGC), told the News Agency of Nigeria (NAN) that many people would not celebrate Christmas elaborately this year because the recession was biting harder.
He advised Christians not to avoid being extravagant and that they should believe that the grace of God was sufficient for them.
Faluyi urged them to take advantage of the festive period to pray to God to intercede on the economic problem facing the country.
Another resident and teacher, Mrs. Maria Fasuyi, lamented the irregularity in payment of workers' salaries by the State Government.
According to him, the irregularity is affecting spending plans of many civil servants.
She said that she bought "cut and sew'' clothes for her children because she could not afford to get "ready-made" wears for them due high price.
A hairdresser, Mrs. Lara Adeniyi, recalled that two weeks before Christmas last year, customers filled her shop to make their hair, but was surprised that patronage was low this year.
She attributed the situation to the economic situation facing the country.
"The economic recession is really affecting me because I cannot afford to buy some of my needs," Adeniyi said.
She pleaded with the federal government to find lasting solution to the economic problem, so as to avoid such to occur in 2017.

Load more