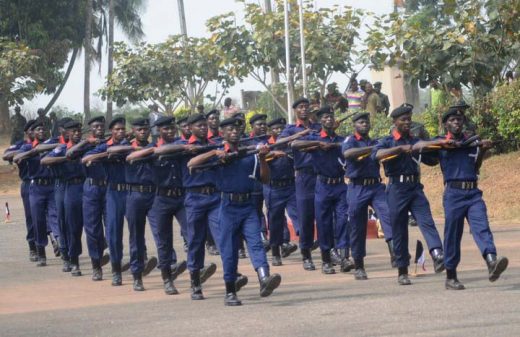 The Nigeria Security and Civil Defence Corps (NSCDC) in Badagry on Friday said it had mobilized more than 100 of its personnel to provide security in the town during the Christmas and New Year celebrations.
Mr George Ike, the Head of the corps in Badagry told the News Agency of Nigeria (NAN) that the personnel would be deployed to churches, tourist sites, resorts and beaches, to ensure safety of residents, visitors and tourists.
"Badagry has so many tourist sites, resorts and beaches so our personnel are going to cover those places because there will be so many funseekers in the town over the Chistmas and New Year period.
"NSCDC personnel have also been deployed to the riverine areas, to patrol the areas and provide security to prevent any form of illegal activities in those places during the period.
"Residents should also be vigilant and report any suspicious movements, especially around the riverine areas, to the security agencies, for prompt action," he said.
Ike said that the Lagos State Command of the corps had trained its personnel on tactics, to handle critical situations.
"Our personnel are well trained, so when carrying out our operations, we rarely get casualties, and we intend to maintain that.
"We will keep providing security before, during and after the celebrations," he added.