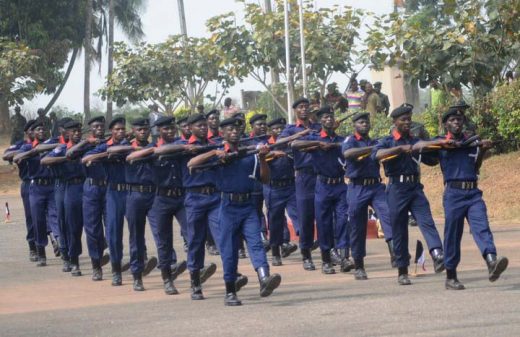 The Nigeria Security and Civil Defence Corps (NSCDC), on Sunday says it has deployed 1,000 personnel in Maiduguri to secure lives and property during Christmas celebrations.
NSCDC`s Commandant in Borno, Mr Ibrahim Abdullahi, disclosed this in Maiduguri in an interview.
Abdullahi said that the officers deployed from the anti-riot squad, bomb detection and disposal, intelligence and detective units of the corps were to provide security at Churches.
He further said that other officers and men were to protect people at commercial places like markets, motor parks, amusement parks and shopping malls at the state capital.
"We are not anticipating any threat to peace but in order not to take any chances, we must ensure protection of life and property at all times.
"We, therefore, call on all residents of Borno to report any suspicious movement of people around them to the security agencies," he said.