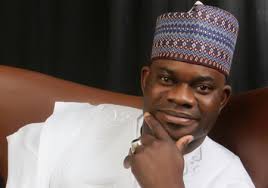 The Kogi Government is to employ 100 forest guards for effective policing of forests across the state, the Commissioner for Environment and Natural Resources, Rosemary Osikoya, said in Lokoja on Tuesday.
Osikoya said the process for the recruitment of the guards which would be in four different stages had commenced.
"The first stage is the submission of applications which has ended on Dec. 23, while the second stage is the screening and interview of all candidates, scheduled to hold from Dec. 28 to Dec. 30.
"The interviewed and shortlisted candidates will then be subjected to another interview by the Special Adviser and Law enforcement agents from Jan. 4 to Jan. 5, 2017, where the potential forest guards would have a policing/security function.
"The final stage is the publication of the final list of the successful candidates, and thereafter, letters of appointments would be issued," the commissioner said.
"God willing, all the processes are to be concluded by the second week of January 2017."
Osikoya disclosed that the minimum requirement for the job is Secondary School Certificate with credit in Agriculture/Biology, adding that a higher school certificate in both Agriculture and Biology related course (not ND or higher qualifications) would be an advantage

Load more