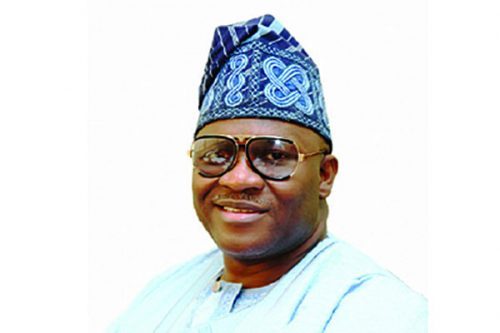 A Lagos lawmaker, Mr. Tunde Braimoh, on Wednesday, commended President Muhammadu Buhari and the Nigerian military for successfully flushing out Boko Haram terrorists from the Sambisa forest.
Braimoh, Chairman, House Committee on Information, Security and Strategy, made the commendation in an interview with the News Agency of Nigeria (NAN) in Lagos.
The lawmaker, who represents Kosofe II in the Assembly, said the fall of Sambisa forest had re-established the essence of government, which is the protection of lives and property of the citizenry.
"The President and Commander- in -Chief of the Armed Forces, Muhammadu Buhari, continues to manifest utter pragmatism in the face of daunting challenges which are resultant from the misrule of the yester-years.
"The President is systematically, consistently and steadily pursuing his policies and programmes with no room for cosmetics, grandstanding, self-aggrandisement or self-adulation.
"Security of lives and properties is the most basic function of any good government, and a government that fails in this fails in all.
"With this feat, the Federal Government has re-established the essence of governance in Nigeria," the All Progressives Congress (APC) member said.
Braimoh said that the capture of Sambisa forest was a major step towards securing lives and property in the country.
According to him, the fall of the forest implies that total victory over the insurgents is imminent.
The lawmaker said that peace is the forerunner of progress in any society.
Braimoh said that peace would enhance socio-economic activities and attract foreign direct investment into the country.
He urged the President and the military to remain vigilant until the insurgents are completely decimated.
The lawmaker urged Nigerians to support the Federal Government and the military in their relentless efforts to protect lives and property of the citizens.
NAN reports that Buhari on Dec. 24 announced that the Nigerian Army had captured Boko Haram's last enclave in the vast Sambisa forest.