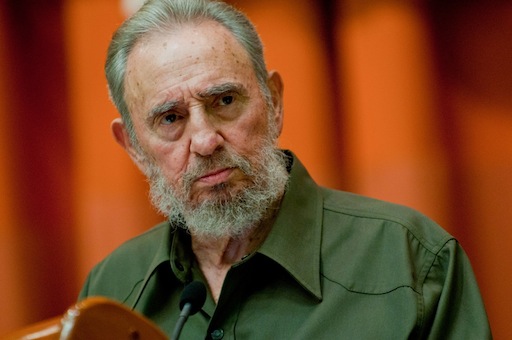 Cuba's parliament has passed a law that no streets or parks will be named after late revolutionary leader Fidel Castro in accordance with his final wish to prevent a personality cult.
"The law, passed on Wednesday also forbids any monuments to "El Comandante," who died in November, and titles, decorations, or awards bearing his name,'' parliament noted.
However, Castro's name may not be used in any kind of advertising either.
Parliament added an exception to the ban that if an institute was found to carry out historical research into Castro, then it may be named after him.
President Raul Castro had revealed the last wish of his brother at his funeral.
"The leader of the revolution rejected any personality cult and he was consistent in this right up to the last hour of his life."
Cubans, however, almost worshipped Fidel Castro as a cult during his lifetime.
According to the new law, his portrait will remain hanging in schools, businesses and army barracks.
Fidel Castro died on November 25 at the age of 90.
He ruled Cuba for 47 years, but not without controversy.
For some, he was a hero who liberated Cuba and helped it to develop, but for others he was a tyrant who suppressed dissent and denied Cubans basic democratic rights.

Load more