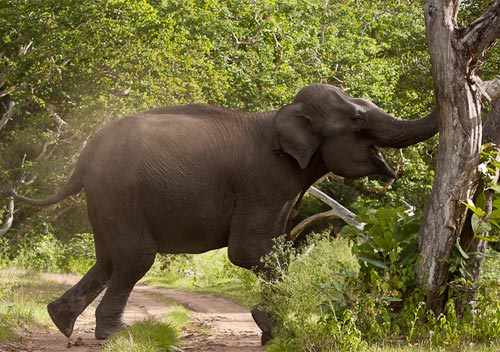 A wild elephant killed a 31-year-old woman and injured two men in a village near a national park in south-western Nepal, local police said on Wednesday.
Senior police officer, Netra Mani Giri said that a herd of three elephants ventured into the village of Manau in Bardiya district and went on a rampage.
"One of them killed the 31-year-old woman and wounded a 14-year-old boy and 56-year-old man.
"The wild elephants also destroyed four houses before returning to the Berdiya National Park when police shot into the air,'' Giri told newsmen.
He added that the injured people had been taken to a hospital in Nepalgunj, the nearest town.
A four-year-old girl was killed on Sunday when a one-horned rhinoceros attacked villagers in Nawalparasi district in south-central Nepal.
Report says frequent attacks by wild animals in Nepal have raised concerns about the safety of people living near protected areas.

Load more