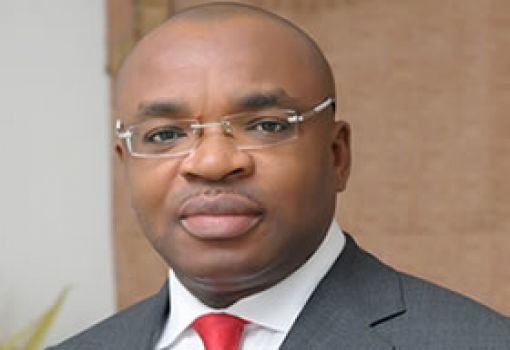 Gov. Udom Emmanuel of Akwa Ibom has donated assorted food items to people of Eket to mark the Yuletide season.
Mr Frank Archibong, the Transitional Chairman of Eket Local Government Council, said the items included 266 bags of rice, 300 chickens and hampers.
Archibong stated this during a large Christmas party for members of the PDP in Eket Local Government Secretariat on Thursday.
"The Governor has asked me to give PDP family in Eket 266 bags of rice, 300 chickens and hampers to share in various wards in the area,'' he said.
He explained that the food items would be shared through the 11 electoral wards in the area.
Archibong urged the PDP family to love one another, live in peace, unity and eschew violence as exemplified by the life of Jesus Christ.
"My appeal is that everybody should stay in love, live together with one another devoid of division. If we are together, there will not be rancour in the party.
"Let us build the party in love because when there is love, every other thing will be in place for the betterment of the people,'' Archibong said.
He called on the people to support Emmanuel to fulfil his second term bid as they hoped the governor would serve till 2023 in the state.
Archibong commended the governor for giving political positions to indigenes of the area, saying that his administration is carrying the people of Eket Senatorial District along.
"Eket people are really blessed in Gov. Emmanuel administration. We have a duty to bring back the governor on his second term bid in office,'' he said.
Also speaking, Mr Emmanuel Mbong, the PDP Chairman in Eket, commended the role of women during the 2015 general elections in the state.
Mbong said women were able to mobilise electorates for the emergence of the governor and called for unity in the party.
"When we are united, nothing can defeat or divide us. It is a wise thing to note that a second term of Gov. Emmanuel is a dream that he must fulfil,'' he said.
He called on the people to support the governor's developmental strides, as his industrialisation vision was working in the state.
The governor's wife, Mrs Martha Emmanuel, had earlier donated bags of rice to women in the area to mark Christmas celebration.
An undisclosed amount of money was also shared among the elders, women and youths of the area.

Load more