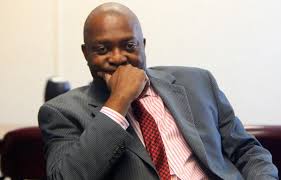 The Lagos State Government is to begin the installation of 16,000 meters to regulate water supply in the state in February, 2017.
The Managing Director of the Lagos Water Corporation, LWC, Mr. Muminu Badmus who disclosed this on Friday at a news conference in Lagos, Southwest Nigeria said the installation would begin in February next year and would last for three months.
Badmus listed the pilot areas where the metering system would take off to include Surulere, Yaba, Ebute Meta, Itire, Iwaya, Lagos Island, Ikoyi, Victoria Island and Lekki Phase One.
He said the 16,000 meters would be installed in the first instance to put to rest the controversy over the volume of water supplied to each household and also curb wastage.
X-raying the activities of the year, Badmus lamented that power from the national grid has been a major hindrance to water production and distribution in the State.
"Equally, the absence of gas has made the Independence Power Plant (IPP) not to function effectively as projected. It is on record that "Nigeria is losing 3,132 megawatts in a day; this is due to gas constraint, pipeline vandalization, inadequate infrastructure to transport the gas to power plants.
"The present administration has taken a proactive step in addressing this challenge with the procurement of diesel-powered generators to power our waterworks; this has made water supply to be stabled in Lagos Metropolis.
"We all know that water is the most essential element of life on earth, and our existence depends on safe and potable water, that conforms to World Health Organisation standard. That is why, Lagos Water Corporation is highly committed to its assigned responsibility of providing safe drinking water in sufficient and regular quantity, maintaining good quality services, meeting customers' expectations and promoting community health," he said.
Badmus explained that Lagos, as the commercial and economic hub of Nigeria with the current population of over 20 million, was projected to reach 29 million by year 2020, noting that this had put pressure on the existing LWC facilities and for the corporation to keep pace with this exponential growth of population in the State, and provide regular and sufficient water, the Corporation had designed a Lagos Water Supply Master Plan (2010 – 2020), which served as a frame work for pragmatic approach to solve the problem of water shortage that might arise from population explosion.
The LWC boss said that in spite of these daunting challenges, the corporation had executed a great number of projects that had positively impacted on the people of Lagos State.
"The State Government is expanding the water facilities to meet the water demand of 540 Million Gallons per Day (MGD) and this gave birth to the commissioning of Otta-Ikosi Regional Waterworks of 4 MGD in Epe Division, in May this year, with 80.32Km pipe network/reticulation which is currently serving eleven communities between Agbowa and Itokin.
"These include Ado, Agbowa, Ago – Hausa, Ago – Owu, Ajebon Orugbo, Iganke, Ikosi, Odo Ayandelu and Otta Ikosi. In the same month, the State commissioned Mosan-Okunola Mini Waterworks of 2MGD with 5.0Km pipe network/reticulation in Mosan Okunola LCDA. This is currently serving Abesan Estate, Baruwa, and adjoining communities.
"In the same vein, the State Executive Council recently gave an approval to commence the development of Odomola Water Scheme II of a 100MGD Water plant and the reticulation of the primary, secondary, and tertiary distribution within the Odomola service areas such as, Lekki Phase 1, Dolphin, Victoria Island – Saka Tinubu, Victoria Island Annex, Ikoyi–Alexander Road, Ikoyi – Club Road, Badore, Epe 1 and Epe 11. This Project will be executed on Public Private Partnership basis," he stated.
He restated government's commitment to the provision of safe and potable water to Lagosians as evident in 2017 budget as more funds had been earmarked for execution and to facilitate all the projects in the water sector to improve access to potable water in the State.
-Kazeem Ugbodaga
Load more