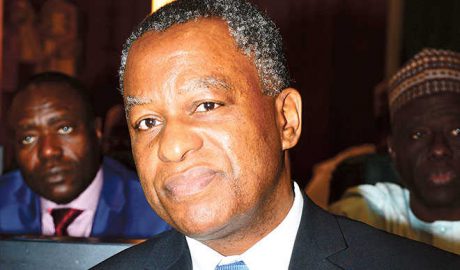 Nigeria's Foreign Affairs Minister Geoffrey Onyeama, says he has a high taste for local food and attire.
He said this when he featured on the News Agency of Nigeria (NAN) platform in Abuja.
Well, polished Onyeama with a Master of Law from Cambridge University appreciates the traditional attire and loves to wear them.
The minister, who also holds Political Science Degree from Columbia University New York, however, said though he had passion for Nigerian fashion but never liked putting on cap or hat to match.
"Cloth-wise I love traditional attire; I always love them even before now.
"The only thing I don't put on, and a lot of people have remarked; they always say I don't put any hat on my head even if I put on `agbada` or whatever.
"The only time I did that was for my traditional wedding and I obliged because they had prepared a traditional cap for me," the intellectual property specialist said.
The fourth son of Nigeria's first judge at the International Court of Justice (ICJ) at The Hague, said he was a fan of Nigerian food.
"For food, I am for every, I am on everything. I eat everything, I mean everything name it if it is rice, if it is cassava or swallow, I am a fan of Nigerian food.
"In fact, very often when I go to other African countries, especially southern and eastern Africa, they just don't have a variety of food in that part of the world.
"And I always tell them that they don't have a variety of our cuisines," the former Deputy Director General, World Intellectual Property Organisation said.
The Enugu born minister said he had to make conscious efforts to cut down his intake" because honestly, our food have the tendency to make one add one or few pounds."

Load more