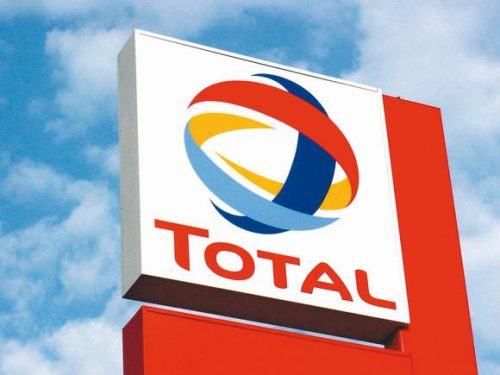 The Nigeria Union of Petroleum and Natural Gas Workers (NUPENG) on Friday shut down the lubricant section of French oil giant, Total over allegations of anti-labour practices.
The South-West Chairman of NUPENG, Alhaji Tokunbo Korodo, told the News Agency of Nigeria (NAN) in Lagos that the clampdown was as a result of a threat by the management of Total to sack 70 workers for belonging to the union.
Korodo said that members of the union were deployed at the main entrance to Total's blending plant to disrupt activities.
He alleged that the management of Total had engaged a contractor, named Jomoy Nig. Ltd., to employ casual worker for the lubricant section of Total at Kirikiri in Apapa, Lagos.
"Because of the inexperience of the management team of Jomoy, they are planning to sack over 70 workers of the company because they joined the union.
"The company has now directed all staff of the company to report at the office of Jomoy to collect cheques for December salary.
"The memo required them to bring along their staff ID cards and HMO ID cards."
Korodo said that the company was planning to withdraw the staff ID cards from the workers and then sack them.
He said that the union, therefore, resorted to shutting down activities at the blending plant in a bid to prevent sacking of workers.
The unionist said that if the management of Total did not address the issues, the showdown might be extended to other product lines of the company.
On Dec. 15, NUPENG carried a similar protest to the Lagos headquarters of U.S. oil major ExxonMobil, shutting down operations of the company over allegations that the company had sacked 150 workers.
Oil companies in Nigeria have embarked on cut-cutting measures because of a biting economic recession in the West African country.
Analysts estimate that no fewer than four million jobs have been lost in Nigeria in recent years.