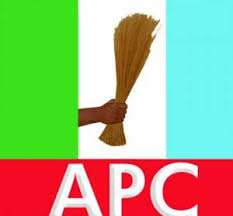 The remains of a former Commissioner for Agriculture in Plateau, Mr Sargwah Wazhi, who was killed by armed robbers on Dec. 22, was laid to rest on Friday amidst tears.
Wazhi, who was also a former Plateau House of Assembly member, was shot dead by robbers at Deika, Mangu Local Government Area while returning from an APC stakeholders meeting in Shendam Local Government Area.
The robbers had blocked the road and were robbing travellers when Wazhi, who was in company with the Chairman of Langtang South Local Government Council, Mr Nicholas Vongsing, ran into them.
Gov. Simon Lalong of Plateau, in his tribute, described the death of Wazhi as shocking.
"His death is one of the mysteries of life you cannot explain because it looks like a fairytale.
"We were together at the APC stakeholders meeting; we had a fruitful meeting and he told us to work hard to promote peaceful coexistence in the state only for me to be told in the morning that he was killed on his way back to Jos," he said.
The governor stated that the deceased had put in much efforts in the service of the state and was still serving before death came calling.
The governor described Wazhi as his close friend having served together as members of PLHA before he became a commissioner.
Lalong pledged that he would ensure that the family of the deceased was catered for in spite of his demise.
He appealed to the family to take solace in God in the belief that he was resting with the Lord.
Chief Letep Daban, the APC Chairman in the state, described the deceased as an industrious member of the party.
Daban expressed sadness that Wazhi, who was his classmate, did not live to enjoy the change he fought to bring in Plateau.
Wazhi was buried in his country home in Zangzat, Langtang North Local Government Area.