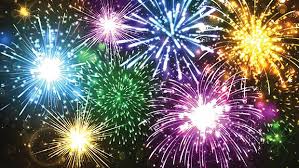 The police says there is little they can do to effectively enforce the ban on the use of fireworks and 'knockouts' without public support.
The Force Public Relations Officer, DCP Don Awunah, said this when the News Agency of Nigeria (NAN) contacted him to get an update on enforcement of the ban, in Abuja on Friday.
NAN reports that the use of the explosives continues unabated nationwide, despite the prohibition, prompting insinuations that the police are not enforcing it.
But Awunah insisted that the ban was being enforced, adding that it seemed ineffective because citizens were not reporting violations to the police.
According to him, the effectiveness of policing generally depends on the willingness of members of the public to assist law enforcement agencies with information on activities of bad eggs in the society.
Awunah, who could not immediately give statistics of arrests so far made in connection with the ban, claimed that the use of fireworks and `knockouts' had reduced nationwide.
"Children are mostly involved in the use of knockouts during Christmas and New Year celebrations, but their parents, guardians and neighbours overlook them.
"It is only when there are reports that arrests can be made, I would not be able to immediately tell you how many people were arrested during the Christmas period.
"However, I observed that there was a reduction in the use of knockouts during Christmas,'' he said.
A NAN correspondent, who is monitoring enforcement of the ban in the Nyanya axis of the FCT, reports that even children of police officers are among the violators.
When asked to comment on this, the PRO sought to know why the reporter was taking particular interest in the children of police personnel.
"Why the particular interest in the children of policemen, and how did you even know they are children of policemen in the first place.
"Is it every child you see around the residence of a policeman that is the child of a policeman.
"Have you even reported them at the nearest police station. Nobody is above the law, whether it is the child of a police chief or not, the law applies to everybody.''