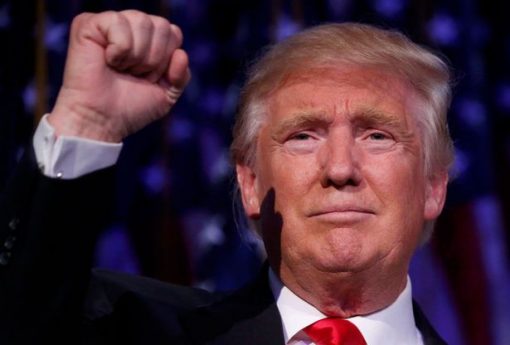 U.S. President-elect Donald Trump said he knew that he would win the November 8, 2016 presidential election against media analysis and commentaries to the contrary.
Trump, in his tweets on Monday, said political analysts and commentators on the media had predicted his loss in the election.
"Various media outlets and pundits say that I was going to lose the election.
"Wrong, it all came together in the last week and I thought and felt I would win big, easily over the fabled 270 (306).
"When they cancelled fireworks, they knew, and so did I," the incoming president tweeted.
Trump had won the presidency by Electoral College vote.
He, however, lost the popular vote to Democratic Party's Hillary Clinton by almost three million votes.
The president-elect also emphasised that the America would be made "great again".
"Well, the New Year begins. We will, together, MAKE AMERICA GREAT AGAIN!"
Trump said he was appalled by the record gun violence in Chicago in 2016, in which 4,331 shooting and 762 murders were recorded, and called on the Mayor to seek Federal help.
"Chicago murder rate is record setting – 4,331 shooting victims with 762 murders in 2016. If Mayor can't do it he must ask for Federal help!" Trump said.
Load more